Read more

"MIND: Path to Thalamus"
Developer: Carlos Coronado | Released: 2014 | Genre: Adventure, First Person
This was a first person adventure game with more or less surrealistic vistas, and puzzles typically involving moving and dropping "nerve clusters" that looked a little like tumbleweeds. How to use these balls is actually a spoiler, so as always I will discuss the details of this in the spoiler section below.
It took me about 4½ hours to get through it and I liked a lot about it. Especially the way it looked. Just like Deadfall Adventures, the level environments and the graphics were definitely the high note of this game. A few levels were even so pretty it made me forget myself for a minute or two upon arrival. Puzzles were for the most part okay, but sometimes involved some traipsing – and there was no sprint button. It also had a smell like being a borderline mod for an FPS. It had a very basic title screen and there were glitches.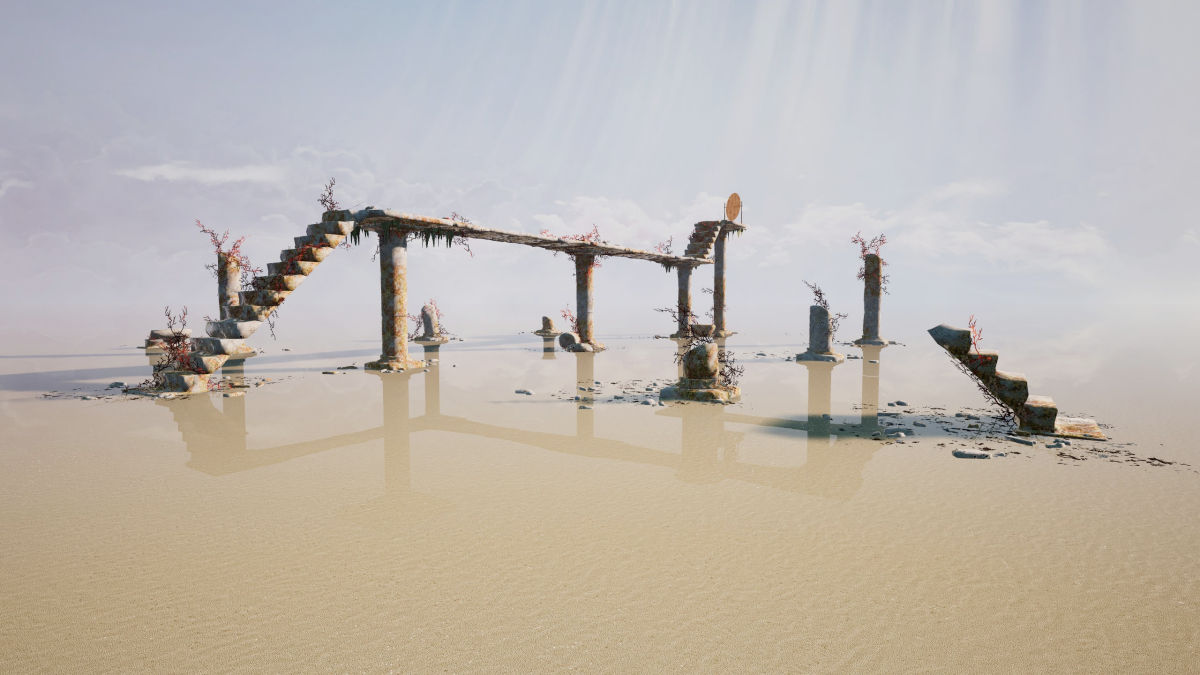 But even so, I still had a good time completing it. The idea of using the balls was cute and made for relaxed puzzles, apart from a few overdone exceptions that I will mention in the spoilers. If I went back in time knowing what I know now, I would definitely play it again.