Read more

"Rift: Gloamwood"
An interesting thing happened in Gloamwood, which perhaps I should have seen coming. Where rifts in the Silverwood (the starter zone) were zerged by players (which was great fun), practically no one is touching the rifts in Gloamwood at all, at least not on my shard (Quicksilver).
I'd like to do these rifts, but not on my own. This means that I have to settle with footholds (doable because the enemies rotating the wardstone are not linked when you tag them) and then there's quests. This, together with the fact that Gloamwood looks a bit too dark and gloomy for my taste, means that the game is suddenly not as cool as it was to begin with.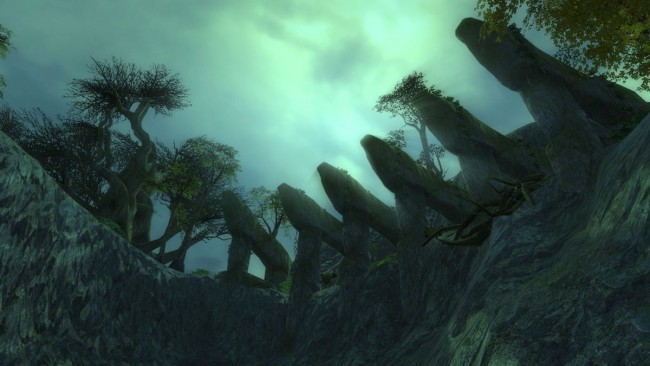 I fear that the rifts will only be zerged by players in Silverwood (the starter zone) and whatever the zone is for level cap (level 50) as more and more players reach it. This could probably even be shown as a graph with a big bump in the start and end of it, together with a "flat valley" in the middle. Since I don't have the exact numbers, I'll leave it up to someone else to draw it (fat chance).