Read more

"Warlords of Draenor"
Developer: Blizzard Entertainment | Released: 2014 | Genre: MMORPG, Fantasy
It didn't take another 6 years to play the next World of Warcraft expansion like it did last time, more like 6 months or so. It helped that the theme was more interesting, the garrisons were enticing, and again it was another free expansion because of Legion being the one the masses focused on at the moment.
And most importantly, how did Draenor compare to Outland?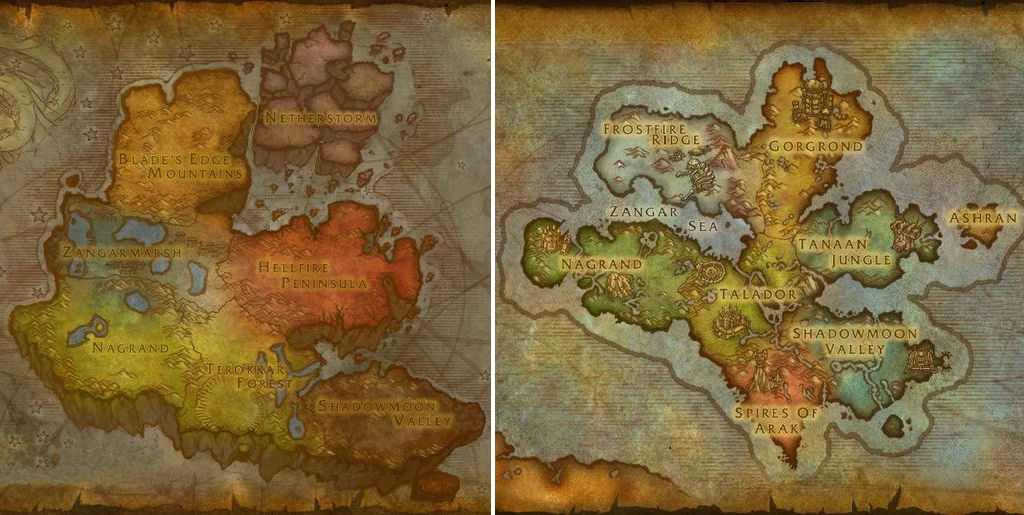 To get one thing right off the bat, I liked Warlords of Draenor more than Mists of Pandaria. There really is something to be said for how the darker story lines and enemies befit the game. I thought Pandaria was an interesting departure, but at the end of the day I feel more at home fighting orcs and demons in sinister landscapes. And Draenor had some amazing looking zones too.