Read more

"Lara Croft and the Temple of Osiris"
Developer: Crystal Dynamics | Released: 2014 | Genre: Platform, Isometric
This is the sequel to Lara Croft and the Guardian of Light which I completed back in 2015.
It was basically more of the same. Platform jumping from an isometric viewpoint, solving puzzles and occasionally shooting monsters. Because I was playing solo, the other three coop characters were always left behind. I even had the staff that one of the other guys usually wielded. The staff was good for blasting vases for gems, but could also raise specific platforms when held up.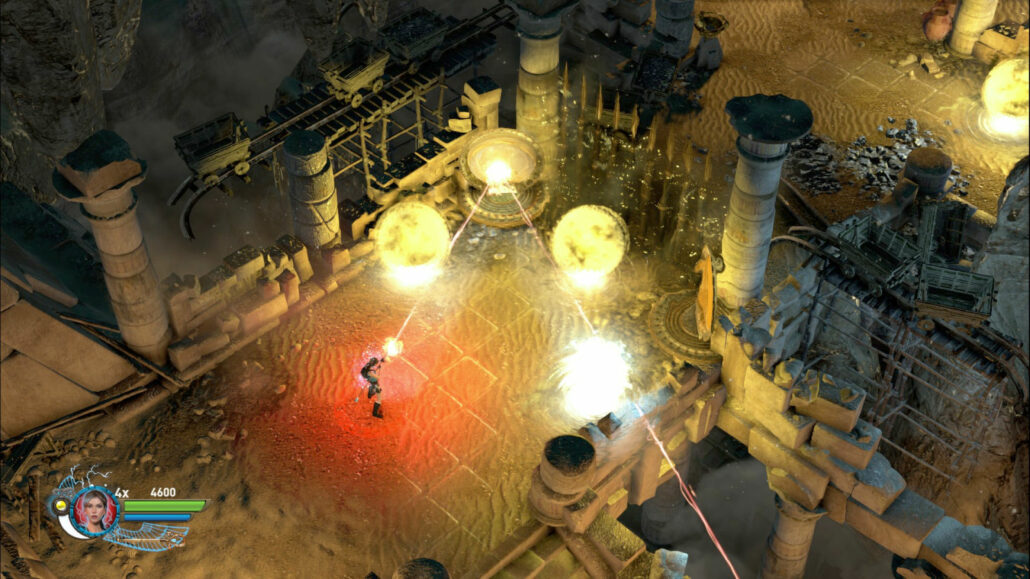 Better weapons and amulets could be found and equipped in an old-fashioned inventory that looked like it was nicked from an RPG. I also had access to a torch for lighting braziers, and a rope for ascending a wall when clicking on a specific wall ring. Big spheres returned to be pushed onto switches or into cages. There was even a time bomb version that could have its timer slowed down by raising the staff.
I must confess I wasn't always a fan of using the mouse to move a cursor for indicating the target of my weapon fire. When the going got tough and there were a lot of monsters chasing me around, I sometimes couldn't see the cursor and I ended up firing away from the monsters.