Read more

"Legend of Grimrock"
Developer: Almost Human | Released: 2012 | Genre: RPG, First Person
Legend of Grimrock was another one of those that I kept postponing for years because of the majority of reviews claiming that it was very difficult. It did have a difficulty selector though, and I made sure to choose the easiest one as I usually do anyway, when this is available. Fearing a level of ruthlessness I try not to allow myself these days, my plan was for an hour of gameplay for Short Sessions.
But damn, this game was fun! I ended up playing it for almost 5 hours.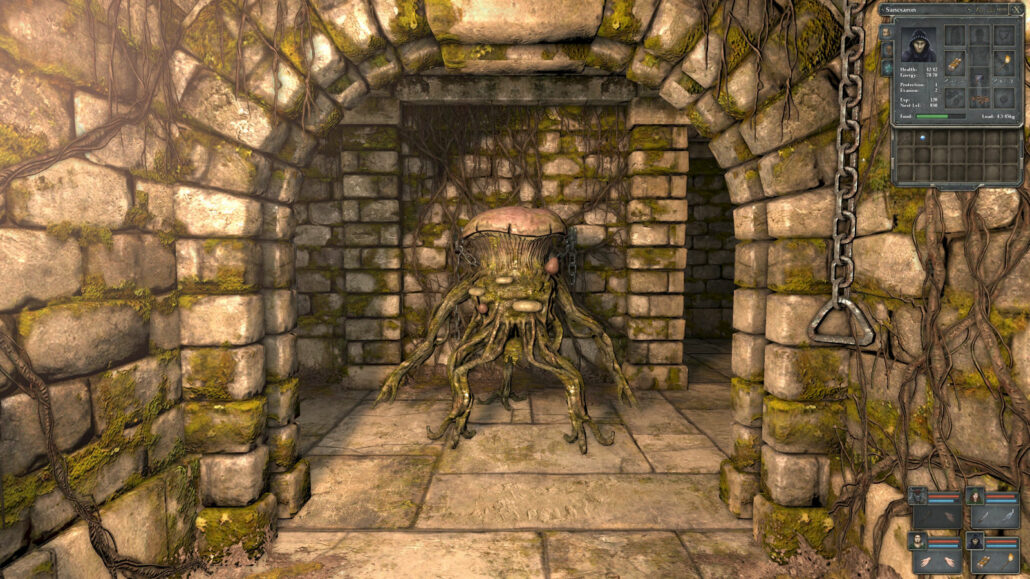 This first person RPG is supposedly a modern take on Dungeon Master, which I wouldn't know since I never played that. However, I did know a lot more about the another inspiration, Eye of the Beholder, both from seeing the game on the Amiga back in the day, but also because an awesome version of it was recently ported to the Commodore 64. I've watched a lot of development videos of this.
If you're still tinkering with the C64 today, go check it out. It's fantastic.
Going back to Legend of Grimrock, the game moved in grid steps like on a chess board. I could move in all four directions and also rotate. Mouselook was there, but I rarely used it. I selected a premade party of four that was thrown almost naked into a mountain dungeon for crimes I could only guess at. Time to walk around in the dark dungeon and pick up armor, weapons, solve puzzles, and fight monsters.