Read more

"CAYNE"
Developer: The Brotherhood | Released: 2017 | Genre: Adventure, Isometric
This was a free expansion to STASIS, or a standalone DLC if you like. It took place in the same universe and had much of the same gameplay, graphics, atmosphere and mechanics. It too had static isometric screens that flipped to the next by the exits. A lot of PDA diaries, a quantum inventory, mostly on my own…
A lot of it was indeed more of the same.
This time I was in control of Hadley, a young woman pregnant in her ninth month, as she woke up in a sinister laboratory. Like in STASIS, I had to find my way around the dilapidated facility with almost no one around. This time I did meet a couple of humans on my way, but mostly I was on my own – except for a dark voice in my head. It didn't take much pondering to figure out where that voice came from.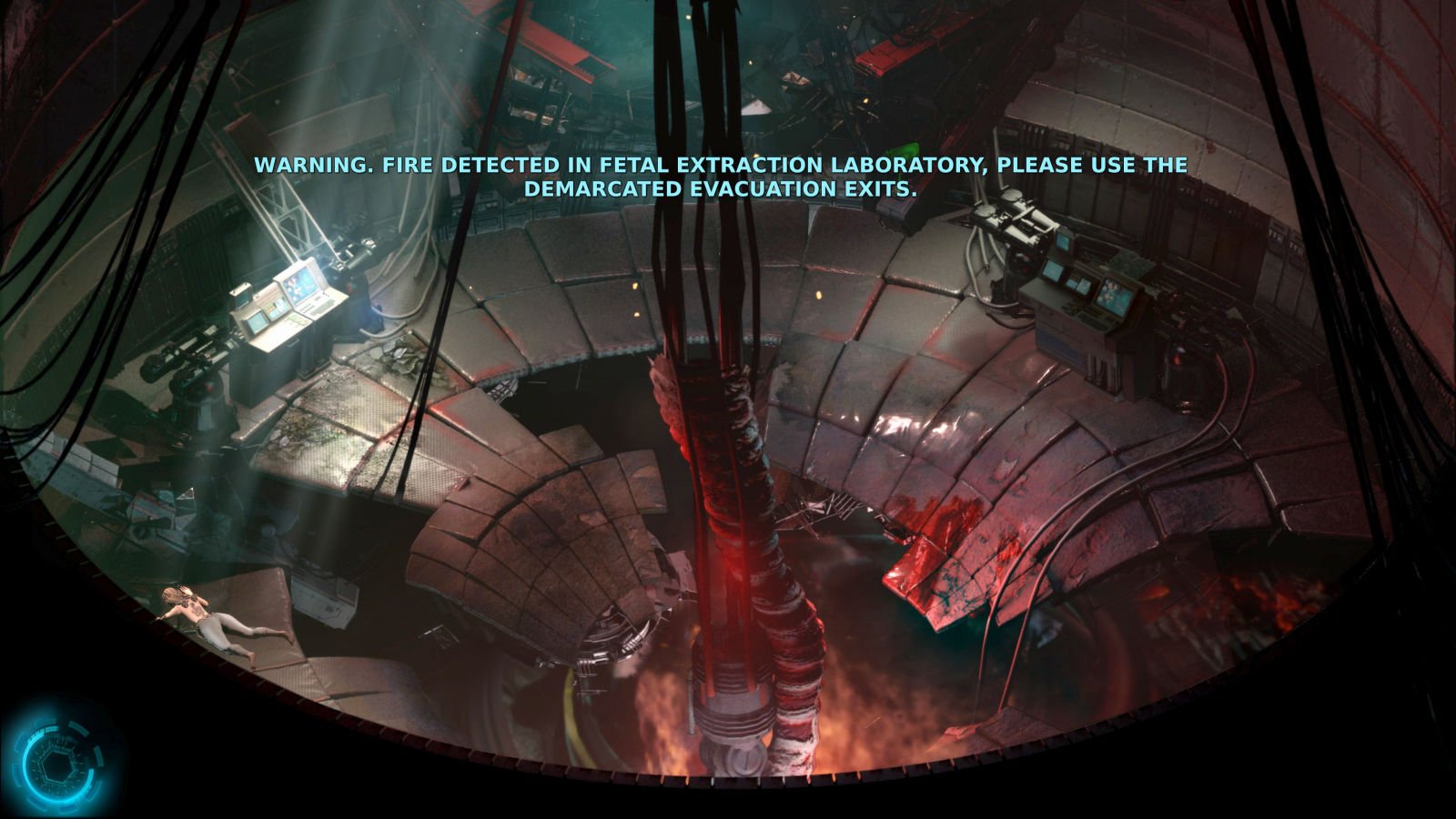 While the atmosphere and the story was still good and most of the puzzles were logical, I must say that I didn't enjoy this one nearly as much as STASIS. It had a big font that looked uninspired, as if it had merely been slapped on in a hurry. A few puzzles also crossed logical boundaries that STASIS for the most part honored. Especially a blueprint puzzle by a locked door was quite the stretch.