Read more

"Sutcrofts"
Sutcrofts had another three of the typical human settlements with a mead hall, houses and a big wooden fence around it. These settlements and their war quests had now inevitably become a hackneyed theme repeating itself over and over. I was starting to feel like a rat in a wheel.
Go talk to the thane in this mead hall. Yes, it's exactly the same big prefab building as in the previous dozen settlements. 95% of mobs in these Rohan regions are orcs, so guess what? You have to spy on their camps, burn their tents, and kill a bunch of them. And then kill some more over there.
Again. And again. And again.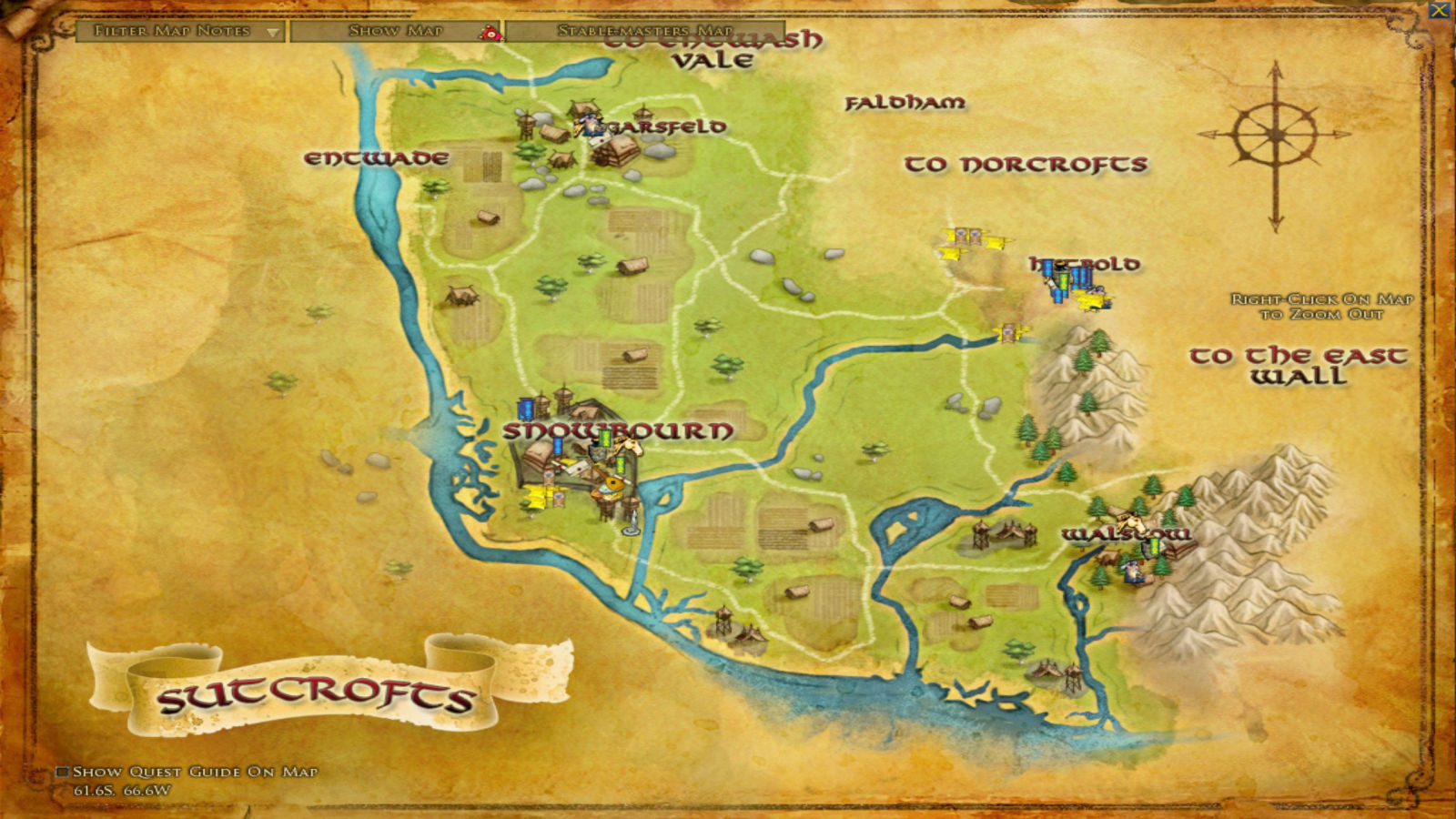 Although there were attempts at mending this, for example by collecting resources and bringing food to soldiers, I couldn't help but think that the developers could have done more to mix it up. Why only have boars together with orcs in Sutcrofts, of which I didn't even get a quest to kill them? Why not sprinkle a few other kinds of mobs in there? I get that we're getting closer to Mordor, but still.