Read more

"Call of Juarez: Bound in Blood"
Developer: Techland | Released: 2009 | Genre: FPS, Western
I actually didn't like this much at first. The game threw me into the trenches of the civil war and pushed me from point to point with little time to stop and smell the roses. The static HUD was also gone, replaced with temporary UI elements whenever a key was held down. It felt like the developers wanted it to be Call of Duty: Bound in Blood rather than a proper sequel to Call of Juarez.
Also, it was a prequel – telling the story of the three McCall brothers.
I did eventually get used to the different style and the game was indeed much more slick than the first one. Both loading and saving was now very fast, the Chrome Engine looked competitive, and the cutscenes were now much more cinematic. The troublesome stealth sequences of the first game were gone. Instead, shootouts now pretty much dominated the game.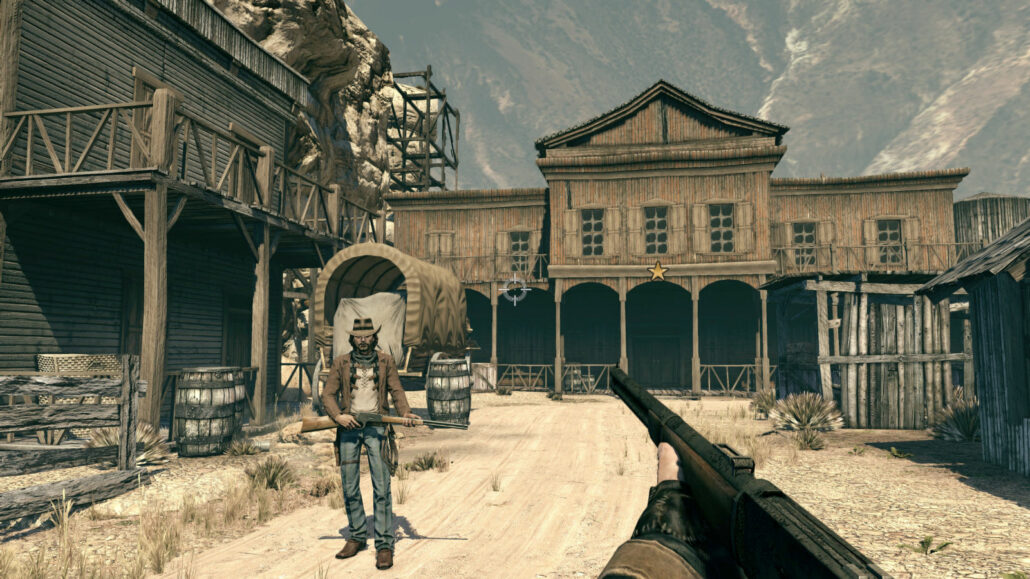 But I must say, I never really liked the HUD-less UI with no health bar or action slots. Having the border of the screen glow red, perhaps with a squirt of blood sprayed, has always been way too ambiguous to me. Call me old fashioned, but I've always wanted to have the vital information displayed at all times.
That's what I really liked about Wolfenstein: The New Order.