Read more

"Manifold Garden"
Developer: William Chyr Studio | Released: 2019 | Genre: Puzzle, First Person
Do you know the feeling in a FPS or a first person puzzle game when you suddenly walk into an exceptional open space with enormous structures disappearing into the horizon, and you stop for a moment to take in the awe inspiring vista? This game not only takes that to another level, it does it virtually all the time.
The game reminded me of both Antichamber and Fez, both games I also completed. Antichamber mostly because of the graphical style, and Fez because of placing cubes at the end of levels for great effect. But the game was definitely its own. It supposedly took William Chyr 7 years to make it, and it's understandable. Apart from the tech itself, just creating those infinite levels must have been a daunting task.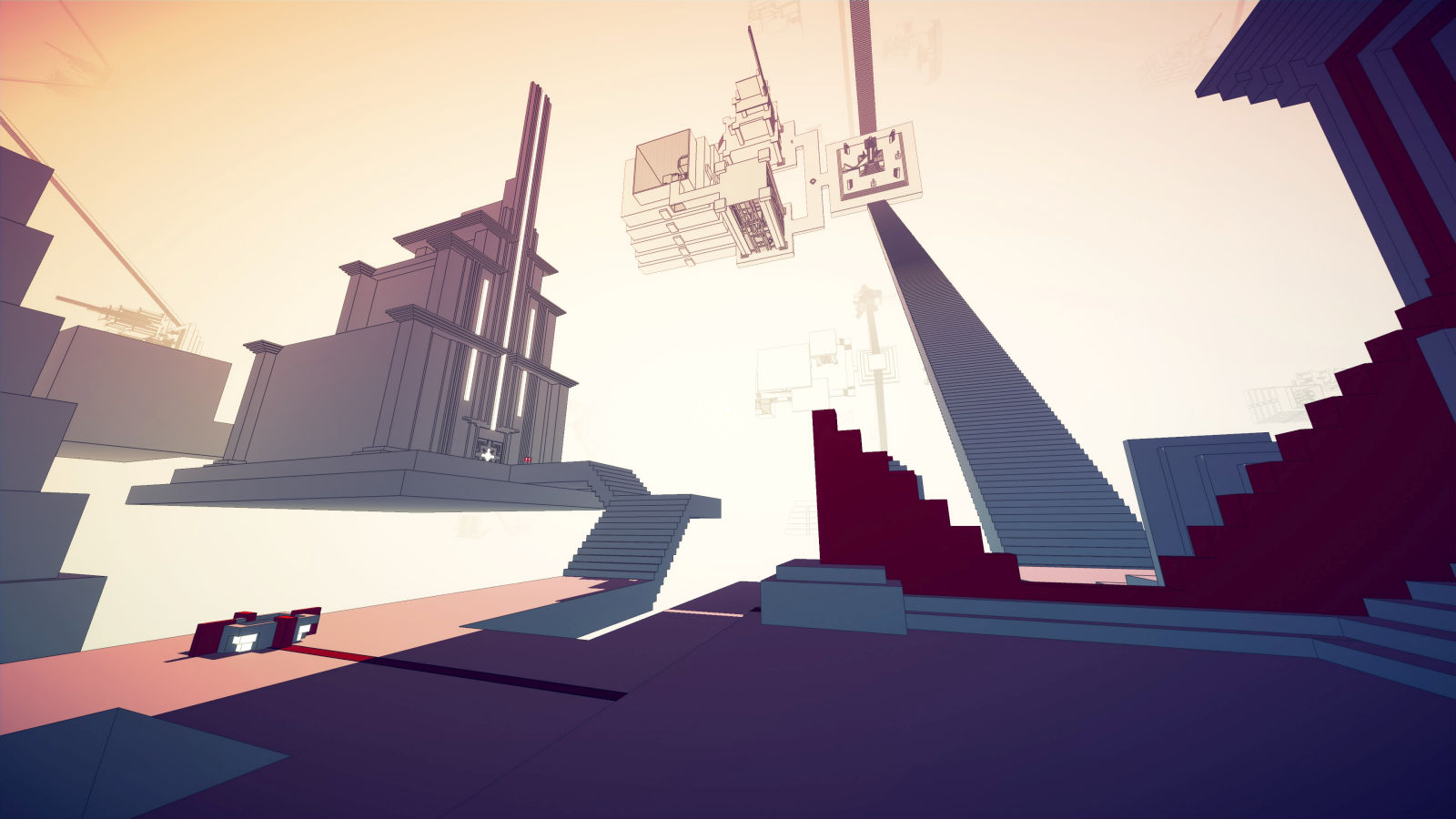 The game was a mixture of solving local puzzles and navigating infinite levels that wrap into themselves like a lithograph by Escher, repeating its structures as you fall through it. The direction of gravity changes when walking up to a wall and pressing space. Now the entire level tilts around, turning walls into floors. Falling not only doesn't kill you, it's often necessary to navigate the enormous levels since you can't jump.
See that ledge over there? Drop down for a while until the level repeats itself, then steer towards the ledge as it approaches again and land. The sound of wind and a fear of heights still makes it feel dangerous.