Read more

"Anomaly 1729"
Developer: Anvil Drop | Released: 2015 | Genre: 3PS, Puzzle
This was a third person puzzle game with inspiration from games such as Portal and Fez. At times it also felt like a distant sibling to Tron 2.0. I controlled a robot finding my way through chambers of blocks. A hub area filled with blocks led to secluded chambers where I had to puzzle my way to an exit door.
There were three major areas in the game, each concentrated around a hub. The first was dominantly blue with square or rectangular blocks. The second was more cyan with pentagon blocks. And finally the third was blood red, surrounding a big structure with ability-draining fields that had to be turned off.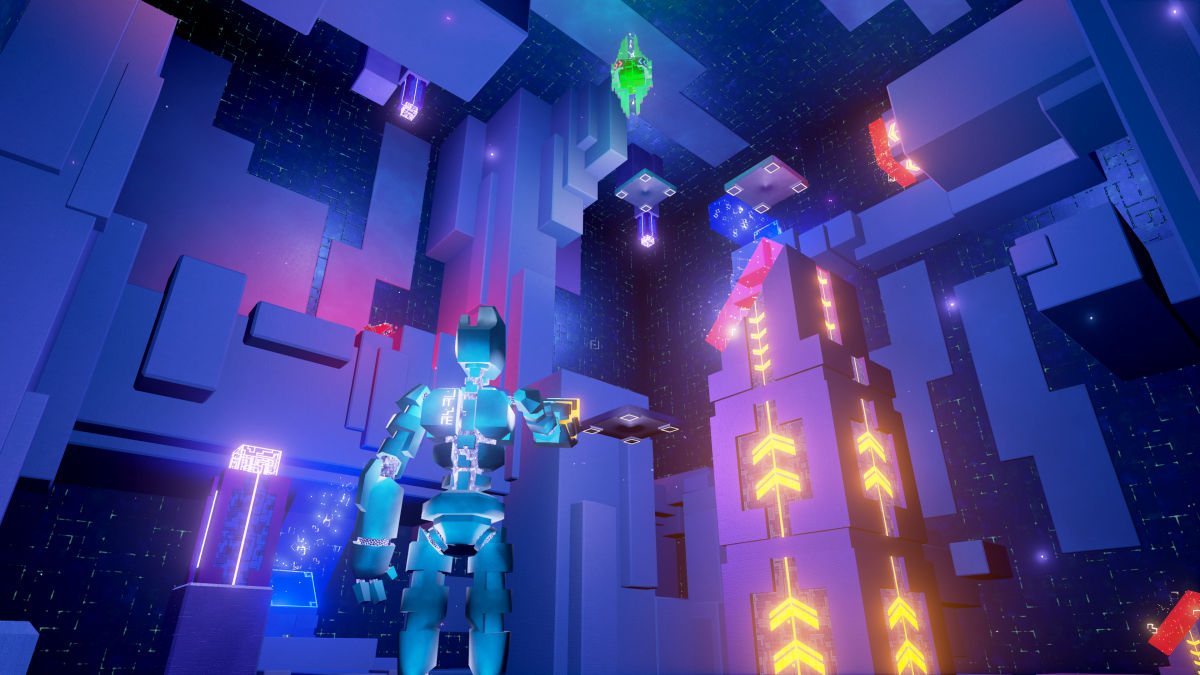 The robot could shoot orange or blue energy from each hand (mouse buttons) and jump on the blocks. Red jump pads boosted me away or blue gravity wells sucked me in, and their type could be switched with a shot. Later, blocks and platforms also floated on beams. Platforms of this kind had a certain pattern they went through, while the blocks could be started and stopped with a shot. Smoldering platforms were also used although thankfully sparingly, as they disappeared in seconds and always made me frantic.