Read more

"Etherborn"
Developer: Altered Matter | Released: 2019 | Genre: Platform, Puzzle
Another short one. Took me less than 3½ hours. Not that I mind – I like short games these days. I'm trying to dry out my backlog, so it's usually either that or a sample for my blog series about short sessions.
Etherborn was a third person puzzle platform game with a beautiful art style. The rules were actually quite simple. I could change the direction of gravity by walking around certain curved edges, changing floors into walls or ceilings. Gems picked up could be put in placeholders to e.g. slide out a bridge, swoosh in a piece of additional level structure, or raise a set of stairs from a pool of acid.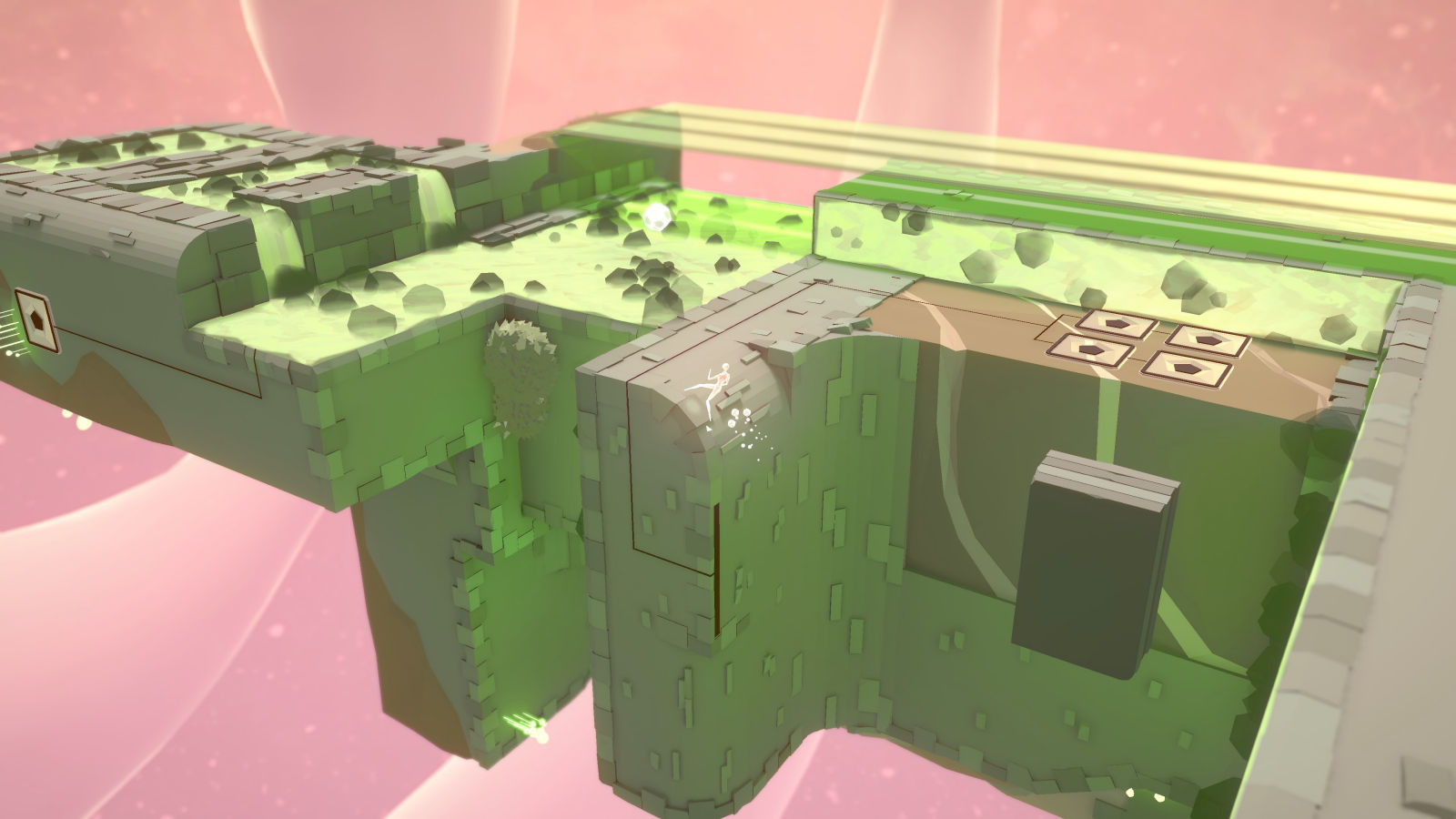 This was the second game I played with my Xbox One gamepad. The subtly tilted or skewed camera angles didn't work well with keyboard and mouse. Good thing I've found my peace with gamepads.
For the most part I enjoyed this casual game. Apart from the brilliant graphics and a generally good feel of controlling the transparent silent protagonist, the music was also exquisite. I especially liked how the music moved into complex jazz chords in the the most intricate parts of the fourth level. That was fitting.
The game did have some issues, though.