Read more

"Expensive Random Items"
Here's something that's been nagging me for quite a while in various MMORPG. Take a look at the stuff sold by this barterer in Lord of the Rings Online (in Caras Galadhon in Lothlórien):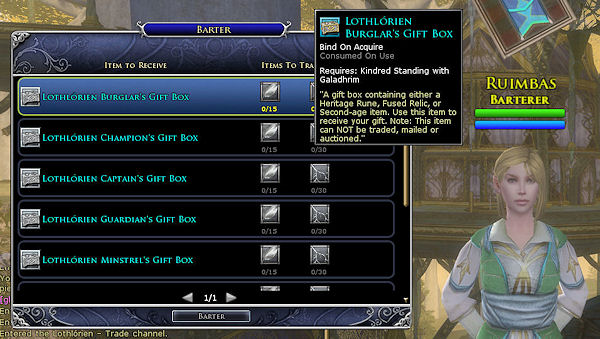 These items sell for quite a lot of tokens. Would you ever want to waste use anything this precious without knowing exactly what you get?