When Half-Life 2 was released in 2004, everyone was taken aback by the marvelous gravity gun – a beam weapon that could pick up and throw objects. It paved the way for a lot of awesomeness. Enemies could be defeated in entirely new ways and puzzles could be solved by stacking or moving stuff around.
In fact, the gravity gun was so ingenious that it has since been copied by many other video games. One of my personal favorites is Rochard from 2011, a side-scrolling platformer with an emphasis on puzzle solving. I have also seen similar gravity manipulators in e.g. Dead Space, Doom 3, and Singularity.
But did you know that Valve didn't actually invent the gravity gun? To be absolutely fair, the honor of envisioning it should really go to the Belgian comics artist André Franquin – more than 40 years before Half-Life 2 was even conceived. Just take a look at this: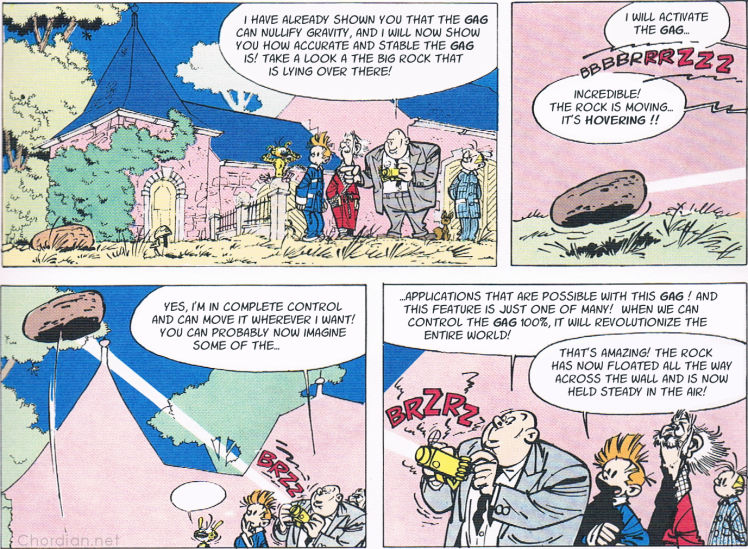 One of Franquin's great achievements was an European graphic novel series called Spirou that he drew for more than 20 years, starting in 1946. It was an action-adventure much like Tintin and I have written a long and detailed blog post about it, in case you're interested.
Franquin was a bit of an inventor too, adding all kinds of fascinating gadgets and designs in his graphic novels, some of which actually look quite feasible. Practical diving vessels, a mini-helicopter that can be worn as a backpack, cars that look like they were designed by professionals in the car industry, but also impossible stuff such as potions right out of an RPG.
In the graphic novel The Prisoner of the Buddha from 1959, Franquin and Greg wrote a story with a gravity manipulating gun that share so many of the exact same ideas that it's almost a shocker: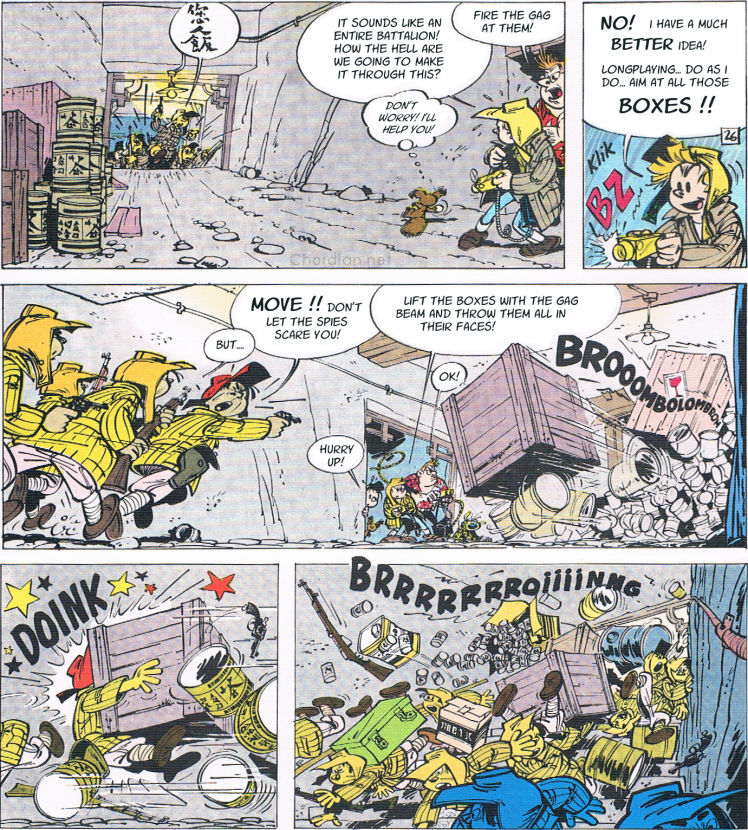 In this story, a gadget (called a GAG) has been invented by two scientists, one of which has been captured and imprisoned in the Valley of the Buddha's by the Chinese army (who are of course interested in this technology). Our heroes, Spirou and Fantasio, set out to rescue the prisoner together with their two pets, the squirrel Spip and the fantastic creature Marsupilami with its extremely long tail – another marvelous invention by Franquin that you can read more about in my blog post about the series.
They bring two GAG gadgets along too, and the adventure shows how it can be used in various situations. Compared to Half-Life 2, the comics counterpart is a bit overpowered as it can also move people around. This is only possible towards the end of the video game. An interesting epiphany here is that the novel actually gives an idea why Valve decided not to make this possible right from the beginning: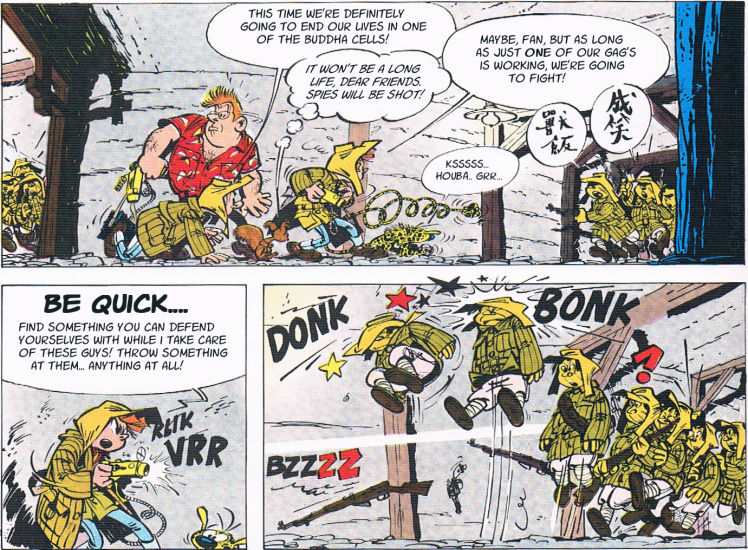 Yep, I can see that would have been too easy.
The comics version can also alter the local weather by pointing it upwards, or grow flora real fast by pointing it downwards. I can't recall any video game version that can also do these things, but they're actually not bad ideas in that context. I could easily see some awesome stealth gameplay by being able to pour heavy rain down on a group of enemies, or grow a tree fast to climb into safety.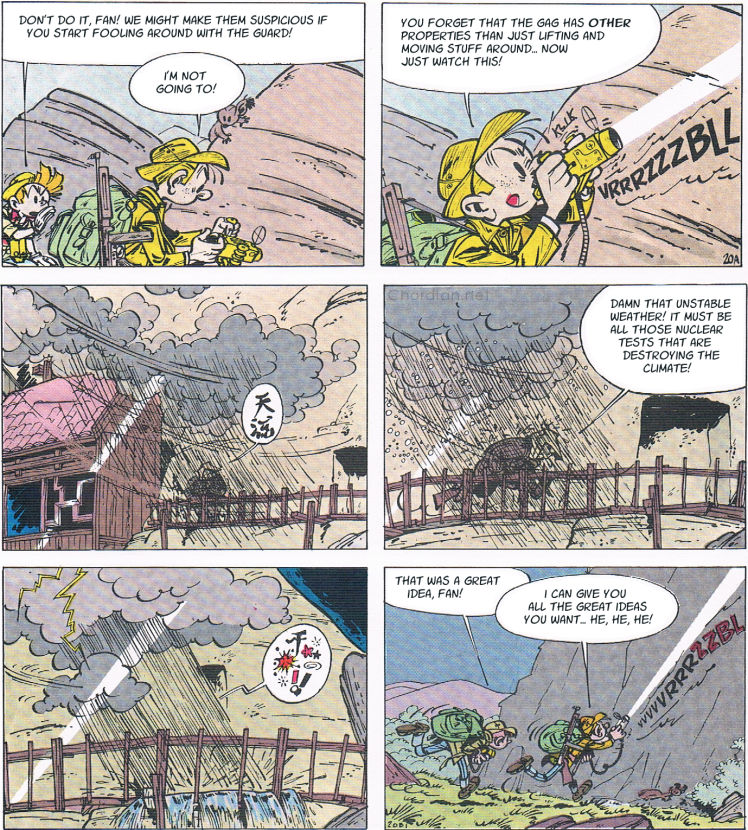 No doubt Franquin could have been a great video game designer too.
Remember how you can't just point the gravity gun downwards in Half-Life 2 and float upwards, thereby skipping past walls? That's another quite interesting detail in the graphic novel. The writers must have had the same thoughts too – that it shouldn't be possible to get away with that. Check out these strips where an agent tries to escape with the GAG: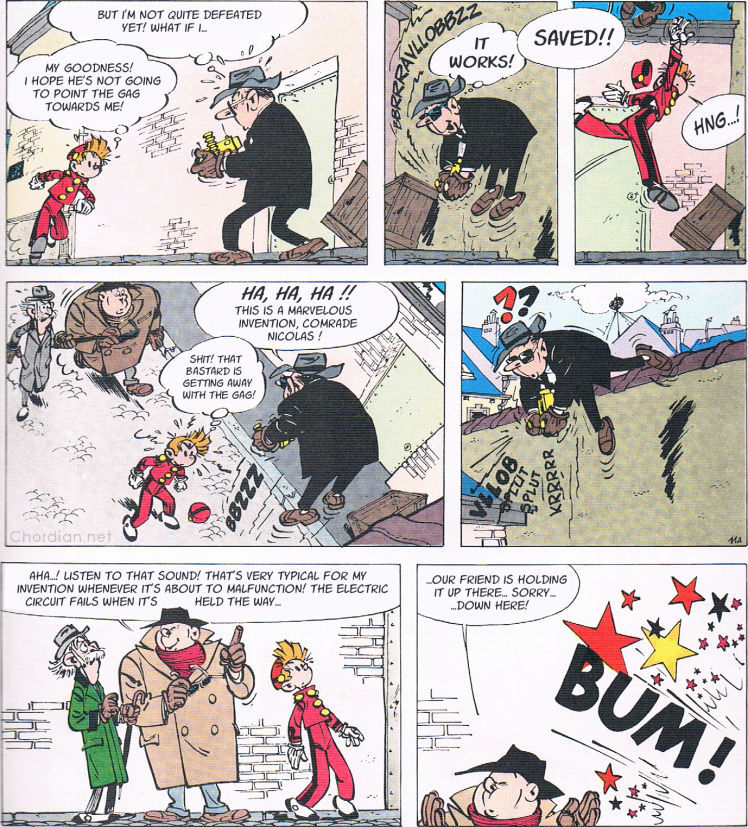 Franquin also shows how the GAG can be used to solve puzzles: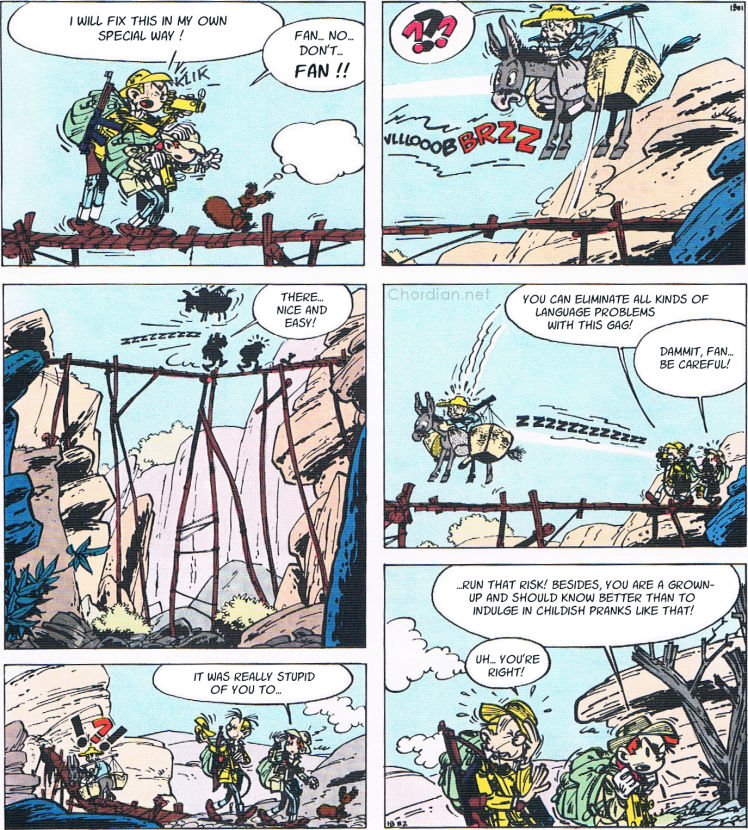 Here's another situation that would also make a lot of sense in a video game: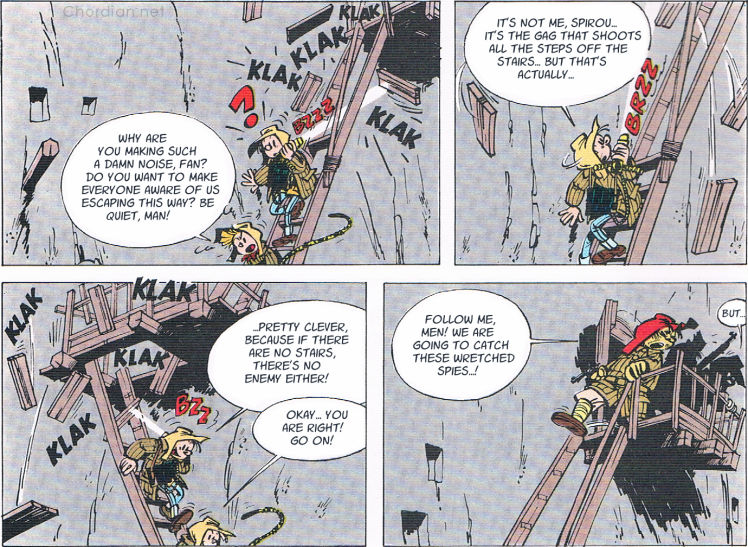 One of the GAG gadgets break at one point and they just leave it behind. The playful Marsupilami then finds it and tries to make it work by giving it a good smacking: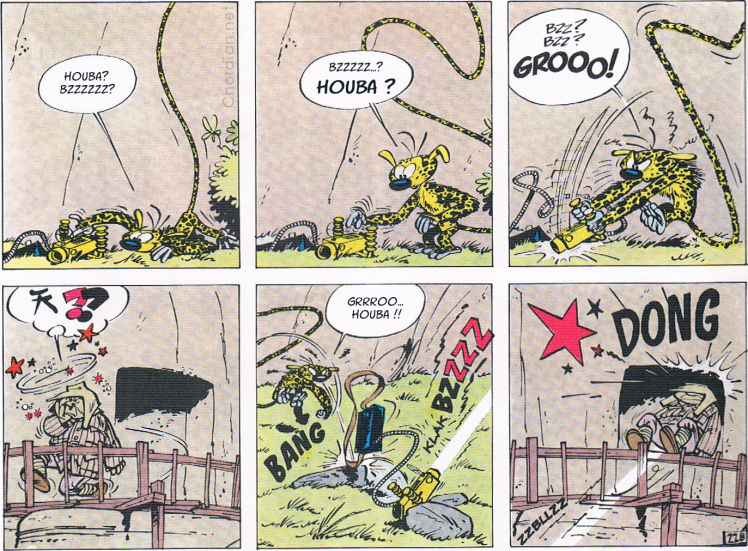 Towards the end of the graphic novel, our heroes have almost escaped the valley when a watchtower suddenly discover their presence. Here's how the GAG solves that problem: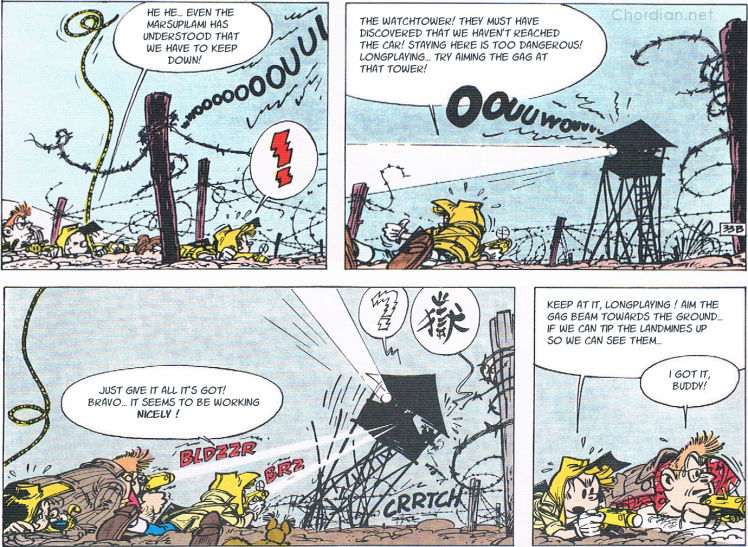 All hail to Franquin, the true inventor of the gravity gun.
If you liked this blog post, I also recommend How a French Comic Series Inspired Star Wars.