Developer: Toasty Games | Released: 2015 | Genre: FPS, Puzzle
Played about 30-40 minutes of this one, enough to complete up to and including chapter B-4.
The game was actually well made and with a an interesting puzzle mechanic. Although in the vein of first person puzzle games like Portal, there was no gun. Only running, clicking buttons and jumping. Interactive buttons could flip round portal mirrors (of which only one side could enter the negative realm) or bridges. In chapter B, speed boost pads were introduced. No doubt other cute gimmicks were awaiting in the later chapters, but after B-4, I decided to abandon the game.
As mentioned, it wasn't the game – it was me.
The game was monochrome (black on white or vice versa depending on the realm) and had absolutely no story whatsoever. This was just level after level of short puzzle areas with hovering walkways. It made it feel a lot like a "VR training" feature in an extra menu option of a much larger game, and I'm usually yearning for more than that in the games I play. A story, an atmosphere – some kind of an experience.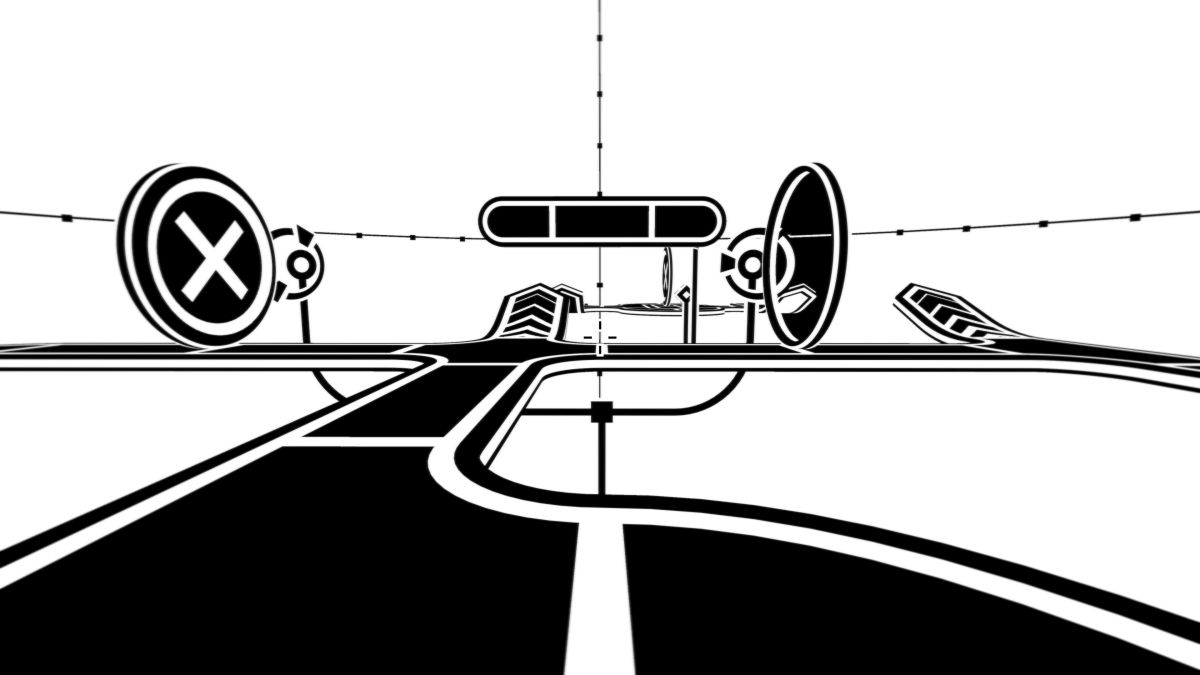 I also had trouble creating a "mental image" of how a chain of flipped portal mirrors would open the way to the goal. I was afraid this might mean a lot of tedious trial and error awaiting in the later chapters.
Abandoned after 36 minutes.
Title

Length

Dates
Diff / Cht
Save
Score

Parallax

2019-04-02
2019-04-02

8