Addendum: Note that most of the sections mentioned below does not exist in the 2015 edition of this blog. The post also references my first WordPress theme, Anachronox, which was more tight and used shadow effects. In this and the following 2011 posts I have changed all links that are now obsolete to show a red color.
---
Welcome to the second version of my web site! The old metallic design (which I started in 2006) is history and the new one is now a genuine WordPress blog. Quite a lot have changed since I now have access to PHP and MySQL. Don't worry, the good old sections are still there, I just revised them a bit. In fact, I completely rewrote some of them to make use of a server database instead.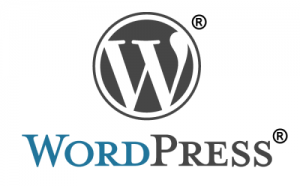 Introducing these technologies feels a little like finally growing up. WordPress supports a great comment system and I intend to start writing real blog posts. I'm very excited about the overhaul and I hope you like the minimalistic design. Instead of just using an existing theme I decided to create my own. This gave me complete control and also taught me how to develop for WordPress.
So, what has changed?

Streamlined sections
I rewrote the sections for PC Games and Miscellaneous Files to use a MySQL database instead of client JavaScript. Clicking screenshots or save games in the PC Games section used to open a new page; this was changed to show a nifty lightbox instead. The section for EverQuest II Faction Goods was also improved and now loads the factions without actually reloading the page.
The section with Enchantments for World of Warcraft has not been improved yet and still uses the old design. It was my original intention that it should be rewritten as well (when the drop data for formulas in Cataclysm has settled down) but I think I have a better idea. Stay tuned.
A section I've decided not to change is the JCHQ section – it will continue to use the old design. The section is about Half-Life mapping which I abandoned in 2001. The pages are still there because, believe it or not, some people apparently still create new levels for the first Half-Life game.
WordPress technology with posts and comments
The web site now uses WordPress technology which means that you can make comments to pages and posts, except in the specialized sections available via the main menu. The blog posts won't state my name since I'm the only writer on this blog (check the About menu link to learn more about me).
As you'll notice in the description when you write a comment, I won't tolerate spam or offensive comments. You can disagree with me all you want (sometimes that's what makes a blog interesting) but pointless personal attacks or advertisements will of course be deleted.
Since I also get my hands dirty with HTML, CSS, JavaScript, jQuery, PHP and MySQL I'll also write blog posts about this from time to time. For this very reason I've enabled a few more tags than are normally available in WordPress. Two of these are <pre> and <code> which can be used for code examples. When posting code, remember to turn all < characters into &lt; first.
No Google Ads
You won't find any Google Ads anymore. I tried running with them for a while on my old web site, but I rarely felt comfortable with the advertisers. The game companies I would have liked to see never use Google Adsense. Instead I saw advertisements for weird online games, strategy guides or even gold selling. I don't want to endorse these kinds of advertisers.
Supported web browsers
While developing the new web site (and the WordPress theme) I've continuously tested it to make sure it works properly in IE6, IE7, IE8, Firefox, Google Chrome and Opera.