A few days ago I was exploring the northern ridge of mountains in Droughtlands, partly looking for cairns and artifacts as usual, but also to see if I could peek into the forbidden gray area north of the zone. Needless to say, there were lots of invisible walls and of course an insurmountable final ridge. But much to my surprise, I did manage to get close enough to notice weird names pop up on the map of the forbidden Neverland. Actual roads? Real areas? Your guess is as good as mine.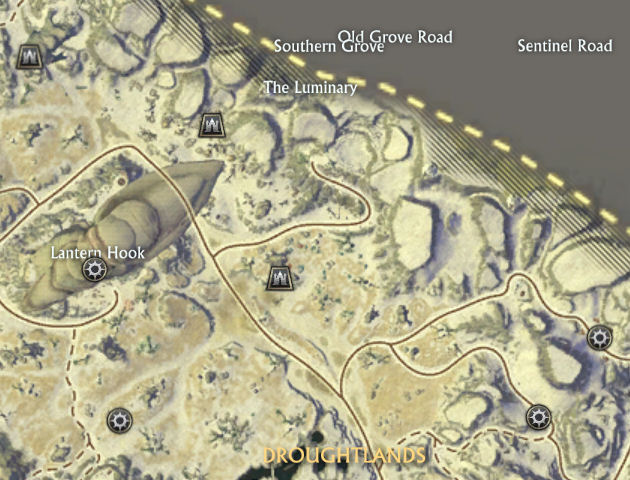 What I'd really like to know is, why did the zone designers bother to add these names? Did they originally want to have more zones, but eventually had to cut back in order to reach a deadline? Or did they just start building a zone for an upcoming expansion (or patch) while having some sort of invisibility flag on, only to have someone like me discover a bug in the invisibility mode?
Maybe it's caused by some sort of algorithm that dumps the names on the entire continent like salt and pepper. But does that really make sense in a world that has probably been handcrafted?
Perhaps they added them to see if blog posts like this would emerge, pondering their existence. 😉