Developer: PostMod Softworks | Released: 2014 | Genre: Adventure, Facile
Time for another short one that took me approximately two hours to complete. It was a thoroughbred walking simulator facile adventure where all I could do was explore by walking – or light running that was actually just faster walking – open doors, read typewritten letters mostly glued on walls, and sometimes listen to a sentence or two by… myself? A friend?
That was sometimes hard to tell, but his audible acting was excellent.
Most of the time it was borderline pretentious nonsense, but there were exceptions where he aired a philosophical opinion that was actually interesting for once. Like the stuff about depression and suicide, for example. And then it was back to "truth having to be compatible with itself" and blah blah blah.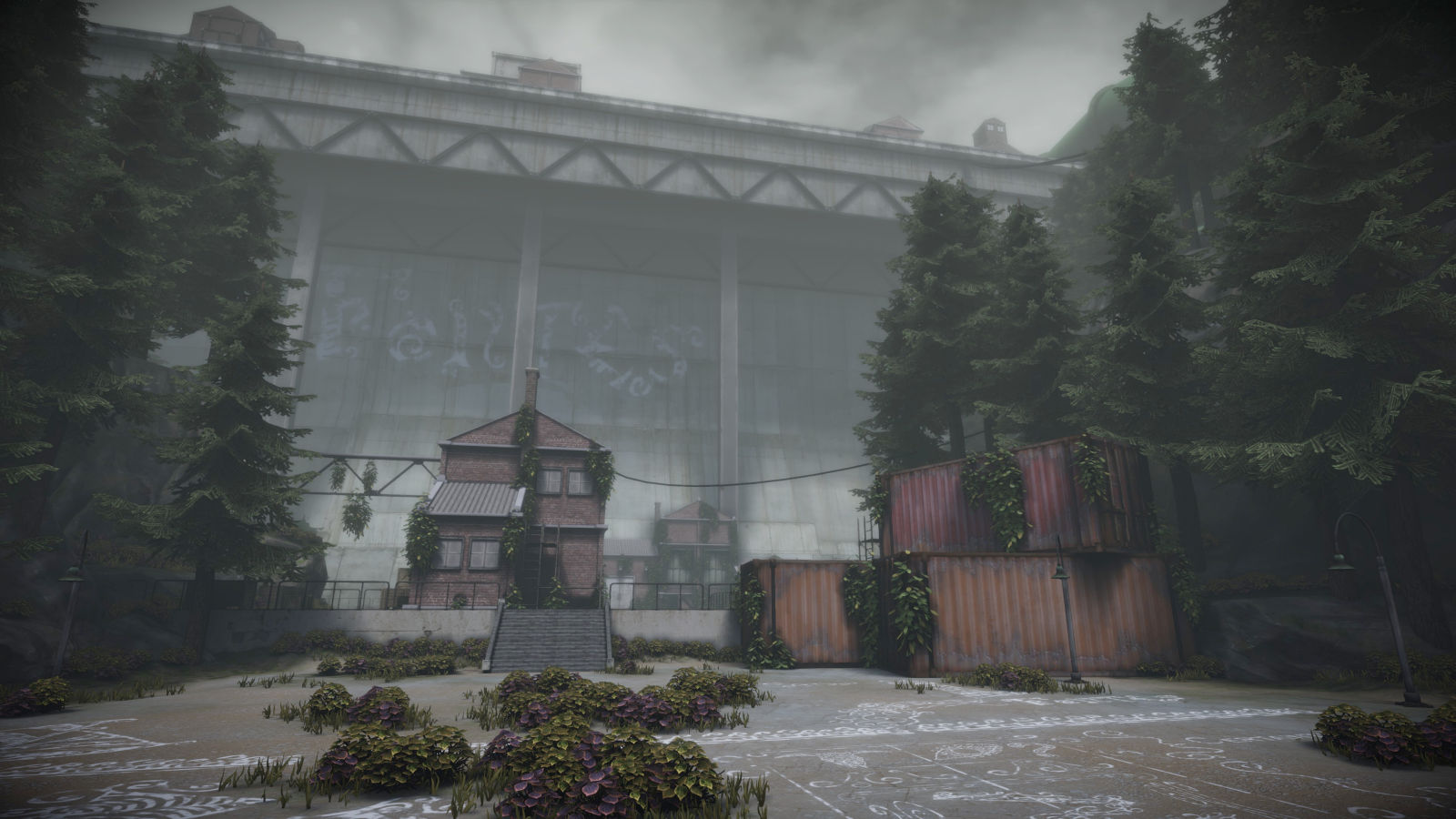 Fortunately the surroundings were often detailed and pretty, although also infected with reusable prefabs such as conspicuously dead rats and an abundance of littered soda cans. It did start out with samey rooms, corridors, pipes and factory stuff that perhaps overstayed its welcome, but it soon meandered into surreal crypts, medieval architecture, a beach with flooded trains, a subway, and the return of an enormous Minotaur statue. And several of the total of 11 chapters ended by me leaping into nothingness.
Sometimes it felt like sort of a surreal version of INFRA.
Apart from just walking around, I sometimes found and unlocked a cube. I found a total of seven of these. I don't think they served any other purpose than as a collection to see if I explored thoroughly. Most of the levels had multiple paths around the facility. Having to accept missing out on a hallway or two was not uncommon. Later I learned to postpone opening doors clearly marked as the exit.
7/10