Read more

"Completed: The Witness"
Developer: Thekla | Released: 2016 | Genre: Adventure, First Person
I finally managed to complete The Witness after six sessions. The last save game said I solved 359 puzzles, and according to Steam it took me 26 hours. It has a tendency to exaggerate, but somewhere in the early twenties is probably right. Only 7 out of 11 lasers needed to be switched on in order to enter the mountain and I decided to settle with that. I never had any intentions to be a completionist about this game.
Another good reason for not wanting to solve everything in this game is that I actually didn't like many of the later puzzles. I never cheated or read any hints and I can honestly say I figured it all out on my own, but some of the puzzles were too difficult for me to find them fun. I really had to be on the nails of my toes with some of these. Especially inside the mountain the puzzles got really vicious, mixing existing rules with damaged or combined panels. Some where inventive, some very difficult to observe at all, and many were combined across smaller and bigger puzzles.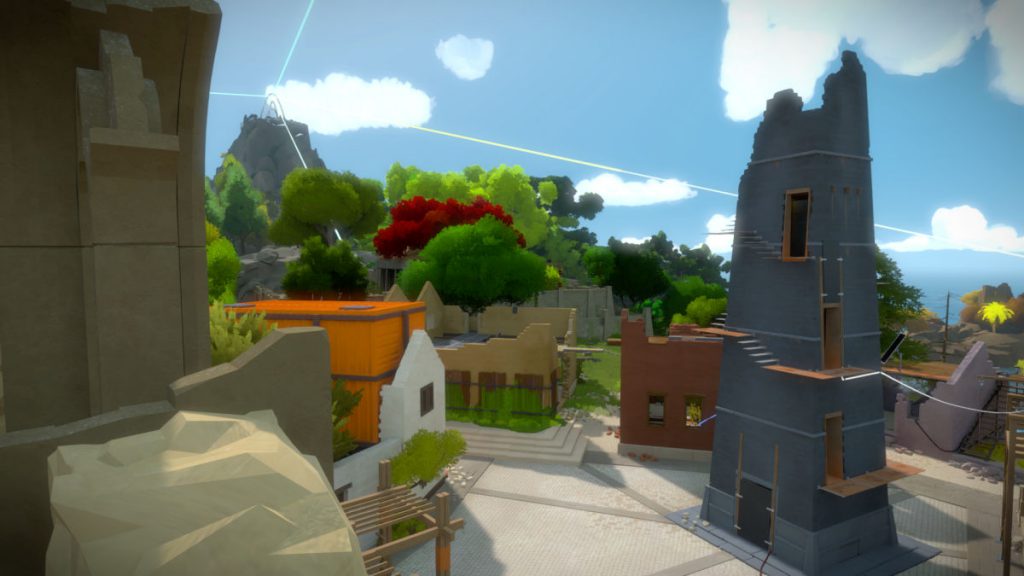 Without spoiling too much, I almost thought I found my final nemesis puzzle in the bottom of a big shaft inside the mountain. It was another one of those where several smaller puzzles were combined with a big one to make everything come together. I had such a hard time with that one that I actually had to draw the board and pieces on paper, cut them out, and spend hours puzzling them together at my dinner table. I imagine many other players would have given up here and found the solution on the internet, but I was very stubborn. I got this far and I wanted to complete the game without cheating. Eventually I did succeed in finding the correct combination of pieces, flipped the answer, and the door went up.