Developer: Space Budgie | Released: 2013 | Genre: Adventure, Facile
I just spent the 13 minutes it took completing 9.03m. A blue and slightly blurry tint dominated everything and it was clearly aiming to be cute and artsy. It was also extremely simple. I just had to walk up to black silhouettes of people on a beach, wait for them to fade into a beacon of light on a thing, then rotate the thing to find a small butterfly symbol to click. It then dissolved into a white butterfly that flew away to show the next silhouette. So it was what gamers would normally call a walking simulator. I'm not entirely fond of this description, though. I've been using facile adventure instead on GameDeed.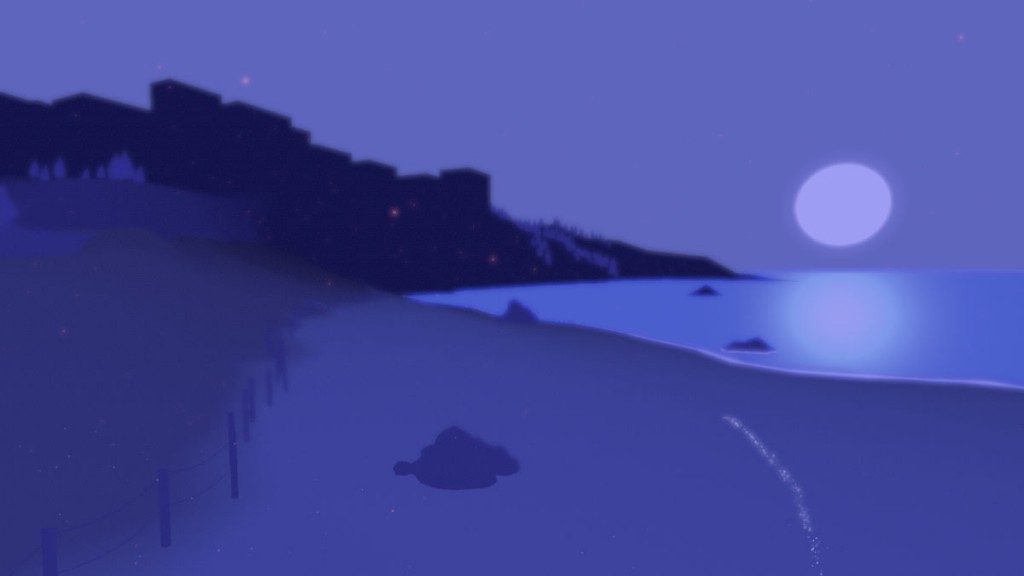 I liked it though. It had a good pace, nice piano music – one of those games that can give you a silly face stare. And the ending, which I will not reveal here, was very touching. I doubt there's any point in replaying it though – although I didn't really try it, it didn't seem to allow much else than find the butterflies. On one spiral stone I even bumped against invisible walls.
Title

Length

Dates
Diff / Cht
Save
Score

9.03m

2013 Space Budgie

0h 13m

1

2015-09-12
2015-09-12

7