Developer: Bloober Team | Released: 2015 | Genre: Adventure, Horror
This game was a mixed bag. It had a lot of clichés and was really too repetitive, but it was also pretty and atmospheric. It had enough of the latter to see my through to the end – about 3½ hours later.
It was a horror adventure that took place in a dark and of course haunted mansion. There were enough opening doors to mock it as being a door opening simulator, and it was also not very original. It reminded me of other horror adventures such as e.g. Outlast and even used the popular interactive gimmick of dragging the mouse to open doors and drawers.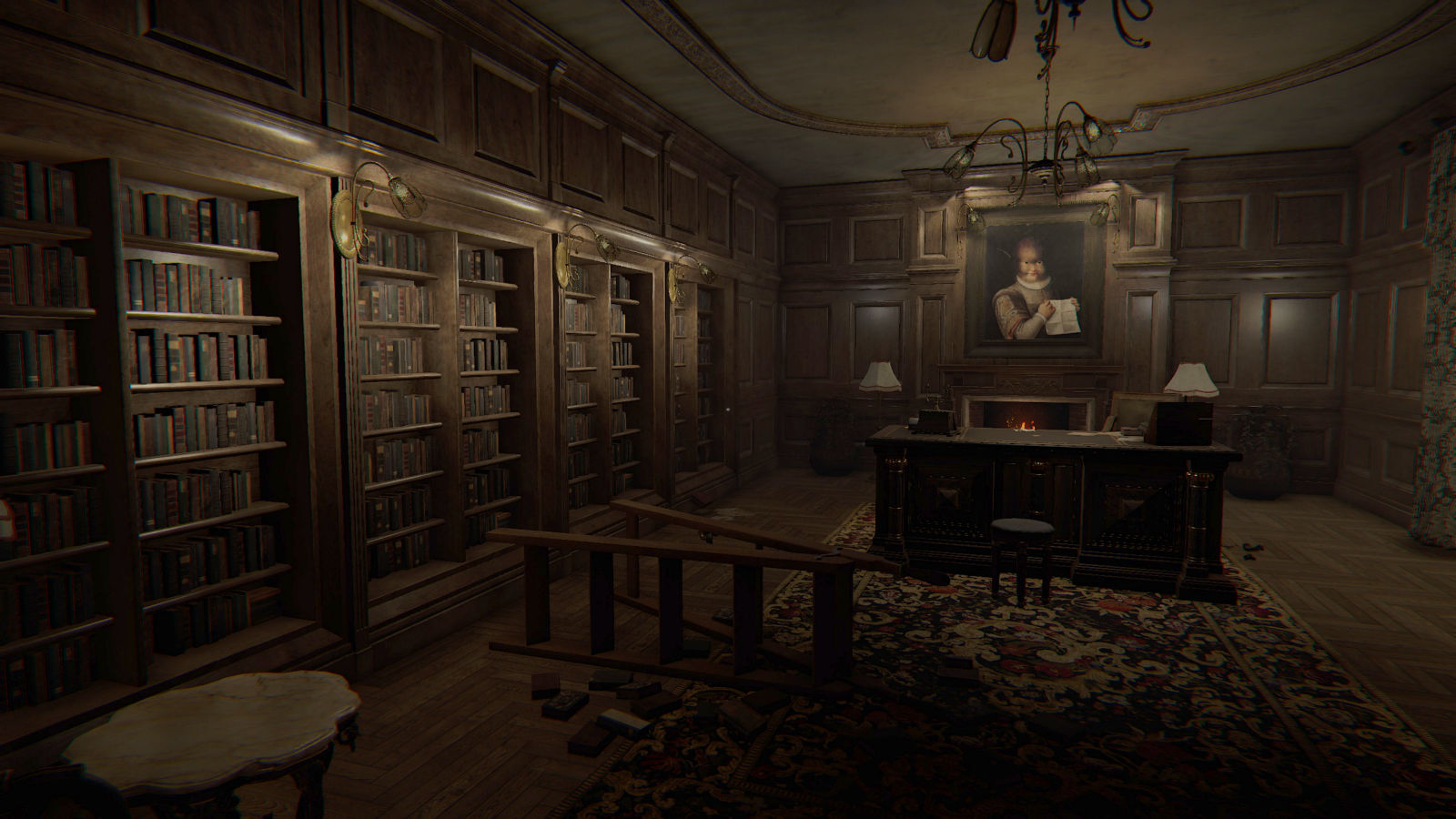 It was quite linear and frequently used the trick of changing the rooms and hallways. There were too many jump scares and ghostly transformations, while actual puzzles were easy and far apart. This, together with the linear nature of the game with no real dying, made it feel like a haunted funfair attraction.
And it had an abundance of almost pitch black rooms.
What I did like about it was the idea of having to find six objects, each time returning to a small atelier to continue a painting with this object. The protagonist, which was a man barely visible in blurry mirrors, had a limp and walked to the rhythm of a heartbeat. After a stretch of uninspired hallways I also found a set piece in the office that suddenly turned into a vertical challenge hunting down ringing telephones.
This part even gave me vertigo – it was unexpected and made it worth persevering.
7/10