Developer: earrgames | Released: 2015 | Genre: Adventure, Horror
It took me a shade under 1½ hours to reach the first ending of this one.
It was a first person horror adventure game with exploration and puzzles. As you can see in the screenshot, the graphics were very lo-res and sparse, but to make up for that it was incredibly atmospheric. The scary ambient background sounds and the dark corridors did a splendid job at that.
Another positive surprise was that jump scares were actually very minimal. The developer relied mostly on the atmosphere and the puzzles, which was a sensible choice. However, not all was awesome. Too much time was spent checking locked doors ad infinitum. A visual hint there would have been nice.
Apart from exploring and finding tablets with info, or keys and cards to open locked doors, there were a few puzzles too. A safe in the beginning had a 3×3 slider puzzle I had to solve using a riddle. The inventory could even combine two items, which actually felt a bit much for such a simple looking game.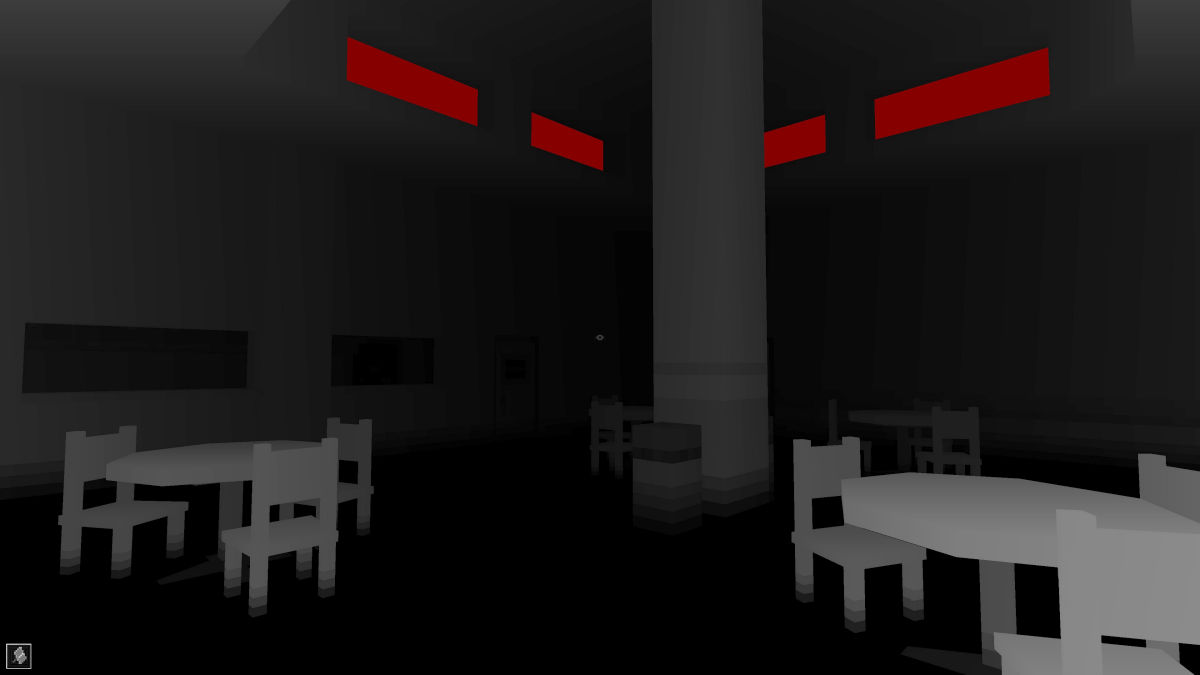 A surprisingly exhaustive puzzle, the one that took up most of the playing time, was flipping tiles on a wall table using buttons to change the layout of a maze. Connecting the corridors to go from top to bottom was only part of this puzzle. I had to connect to obscure dead ends too in order to find an item I needed elsewhere. Good thing a tip on another wall mentioned this, or I would have been stuck.
I guess the developer knew it was a bit of a stretch and needed a solid hint.
I finally left the hospital and entered the second floor of an apartment complex where I had to get an elevator going. This led to a basement parking where I was handed both my ass and a bad ending – the first of five. The title screen had an overview of the five endings available, showing that I had unlocked one.
Had this been 15-20 years ago, I would have been all over getting all endings. Luckily I'm a bit more casual about this today. Besides, there's still a lot of other games in my Steam backlog to check out.
Title

Length

Dates
Diff / Cht
Save
Score

Into The Gloom

2019-02-11
2019-02-11

8