Developer: thatgamecompany | Released: 2020 | Genre: Adventure, 3D
Being a PC gamer I'm quite late to this exploration game, but now that I've played it, I sure understand why everybody have been so excited about it. It was pure bliss. Like playing in an interactive series of the best wallpaper art you can imagine. No words – just amazing violins and cellos.
The basic rules were as simple as the controls. I could move (sometimes glide down sand dunes) and gain a limited floating ability by touching strips of living cloth. A strip on my back worked as an energy bar for it. Sometimes I reached and chimed at an altar and watched a history emerging on a wall.
I could meet other players too. There was no exchange – they were just sort of there.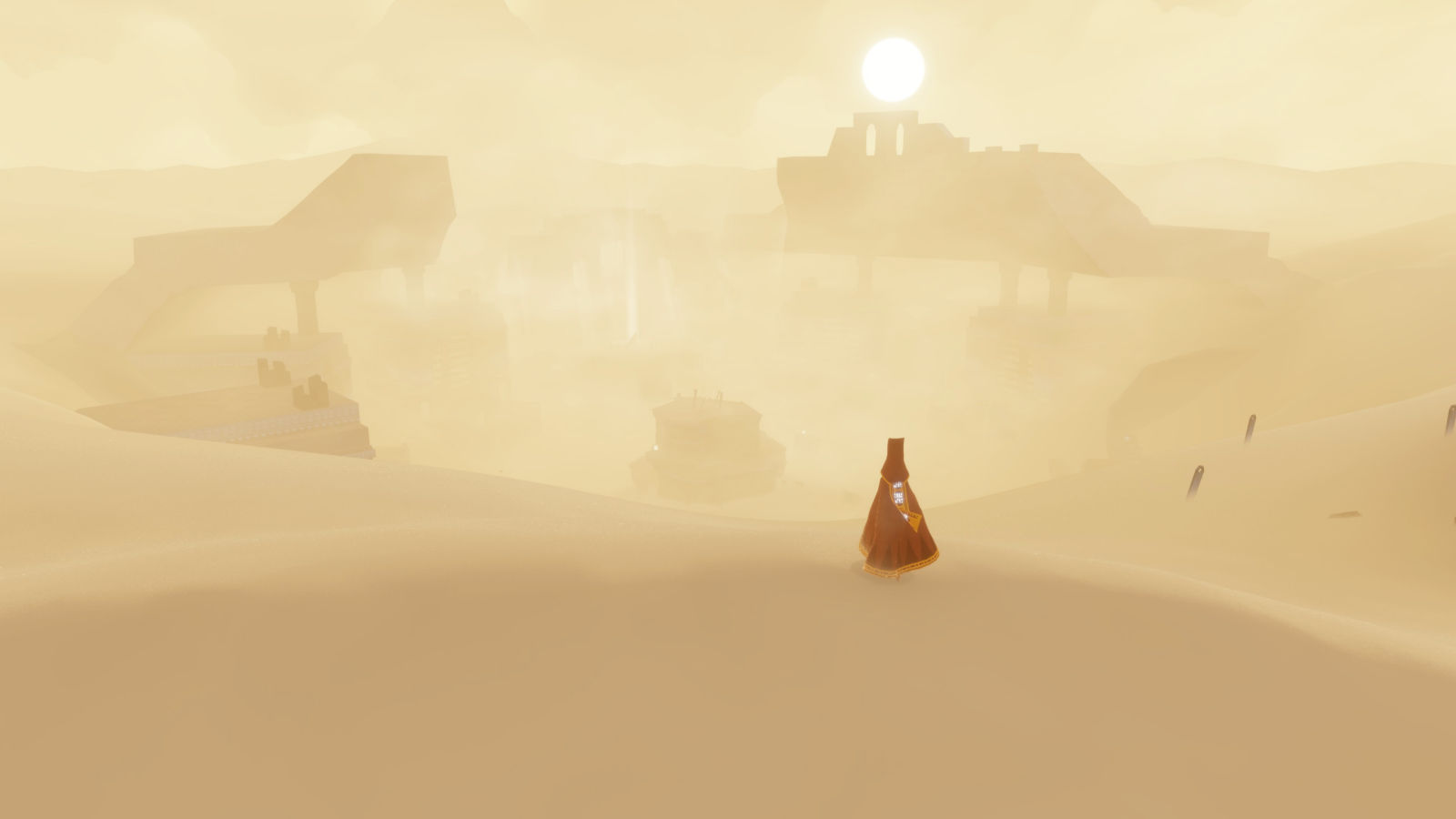 The art, the level design and the lighting was fantastic. The hot desert in the beginning had layers of sand rustling across the dunes. As I got closer to a mountain, snow took over. There were even blizzards where I sometimes had to seek cover to avoid a setback. Later I also had to sort of sneak past big rock birds. If their spotlight found me, a laser beam blasted me backwards. There was no dying in this game.
It took me less than 2 hours to reach the end. Short, but definitely worth it.
10/10