Read more

"The Witcher 3: Leftovers"
Developer: CD Projekt RED | Released: 2016 | Genre: RPG, Third Person
I completed the main story of The Witcher 3: Blood and Wine (the second expansion pack) in the end of December 2016 and wrote a blog post about it, but I still had a few question marks and secondary quests to finish off and I did so in January. I must say that some of these secondary quests were really funny and absolutely worth completing. I'll get into detail about some of them in the spoiler section below.
It also turned out that there were a few additions to the game that I had not discovered yet in my previous blog post. One was the "Hanse" bases – unique map icons of fortified castles or caves swarming with bandits. Clearing these out could be challenging, especially if some of the bandits managed to light signal fires to call upon reinforcements. A base cleared out would be followed up by a short cutscene of soldiers taking over the place. Bandits in the surrounding areas would then have dispersed.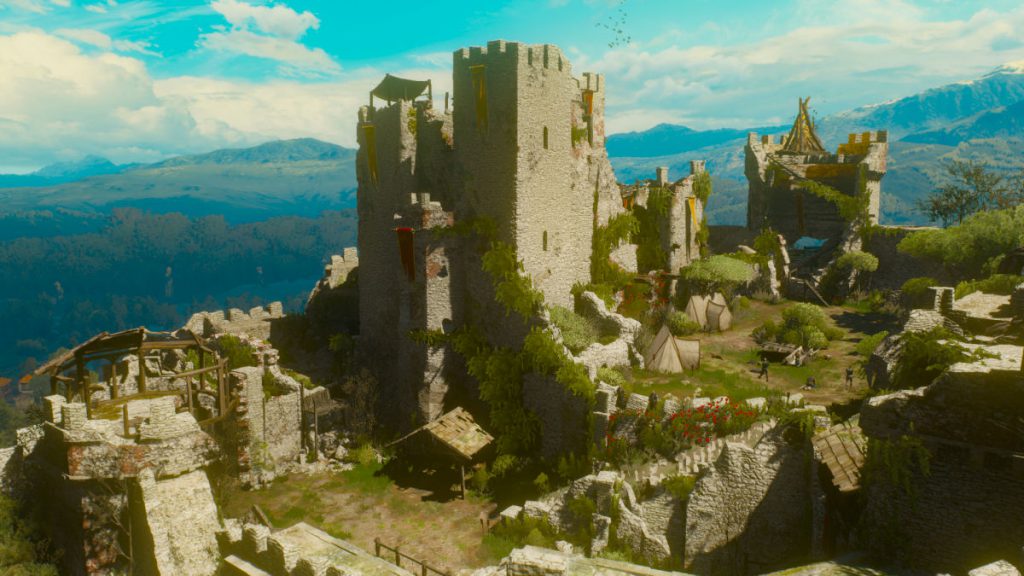 Another change was that clearing out a town had a different cutscene. In the vanilla game, villagers would immediately walk in and settle down. Now Geralt started meditating instead, a timelapse of a day passing by was shown, and as Geralt came back to his senses, villagers were now living and working there. It made sense that the developers wanted to make this change. The previous cutscene felt like the villagers were just outside the combat area, waiting for Geralt to finish off the monsters.
"Great, he killed them – let's go!"