Read more

"Corpse of Discovery"
Developer: Phosphor Games | Released: 2015 | Genre: Adventure, First Person
Although this was another one on the brink of being called a walking simulator facile adventure, it had enough exploration with jump puzzles, goals in the distance, and the rare searchlight monster to avoid, to just about make it a proper first person adventure.
I was an astronaut alone in a small space station, which was a series of tubes with a blurry holographic communicator for messages from the wife and kids. There were also the typical lab, the greenhouse, the computer room and the briefing room. This part of the game was certainly facile. I could merely click a few hotspots for explanations and get a briefing for exploring the planet outside in a space suit.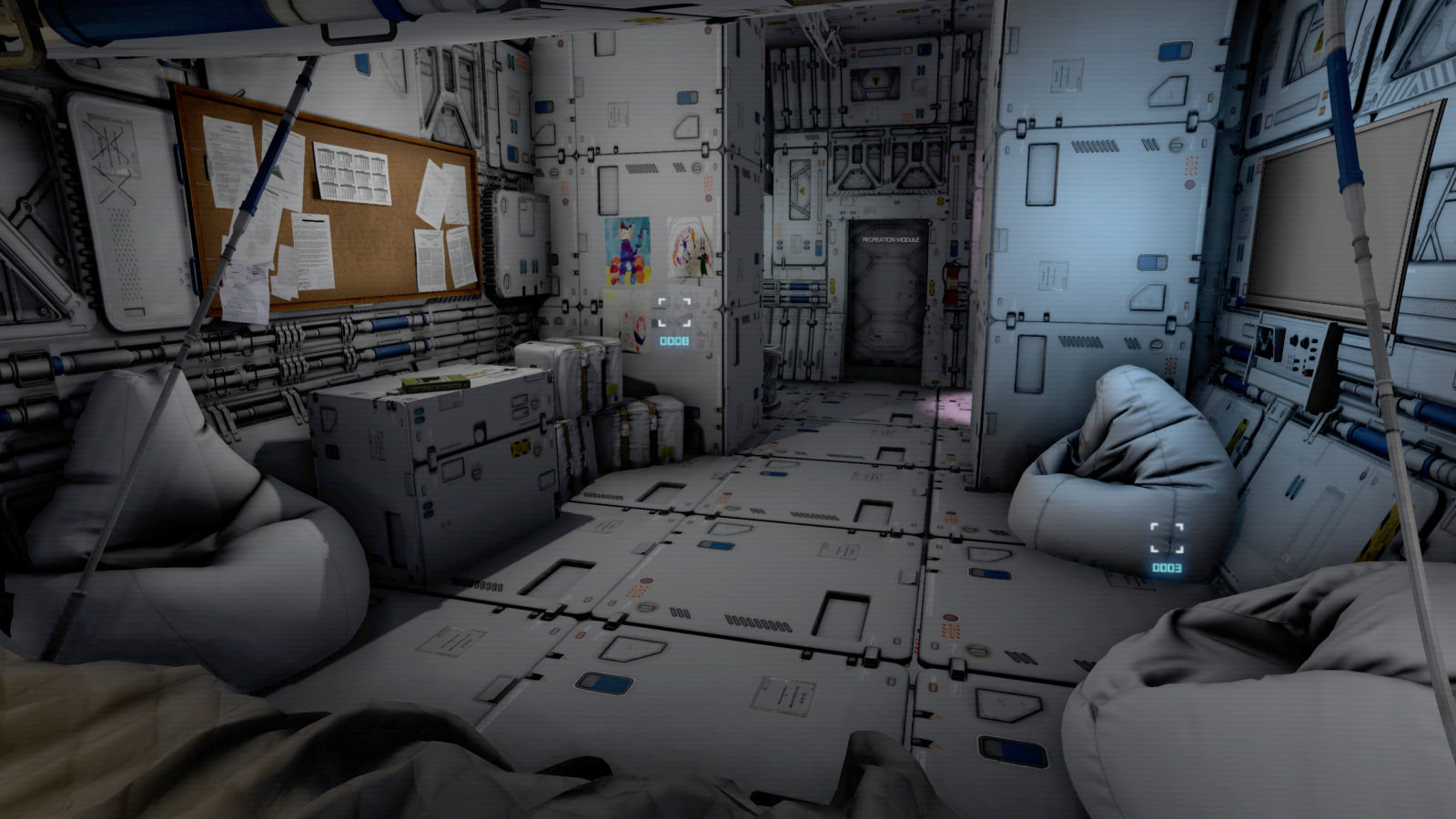 The game had a smattering of Groundhog Day about it. I explored the vast areas of a planet running around, double-jumping – later using a jet pack that had to recharge after a few seconds – running towards goals that were each about a kilometer away. After finding about half a dozen of these, the space suit ran out of oxygen and I awoke back in my bed in the space station. After getting the next holographic family message, it was off to explore the next planet.
And so it adhered to this template for a total of six planets.