Read more

"Cradle"
Developer: Flying Cafe for Semianimals | Released: 2015 | Genre: Adventure, First Person
Inspired by the update in the previous blog post about The Talos Principle, I have decided I'll switch to full diary style, adding to the same blog post as I play more sessions of a game. I realize this is quite uncommon – normally blog posts are a one-shot article and then never updated again – but I've already had exceptions to this rule.
Another reason is that I've never felt that I've found a really solid template for writing my impressions about the games I play. This new diary style can thus serve as another experiment in trying to find my voice.
Perhaps needless to say, there will be spoilers in this new diary style.
March 7, 2020
This game was only five years old? The way it started, i.e. in a window, maximum 2K resolution, options all reset and with a tiny menu text, made it feel older at first. For some strange reason the music was also turned down to zero. But other than adjusting all this, it seemed to work fine in Windows 10.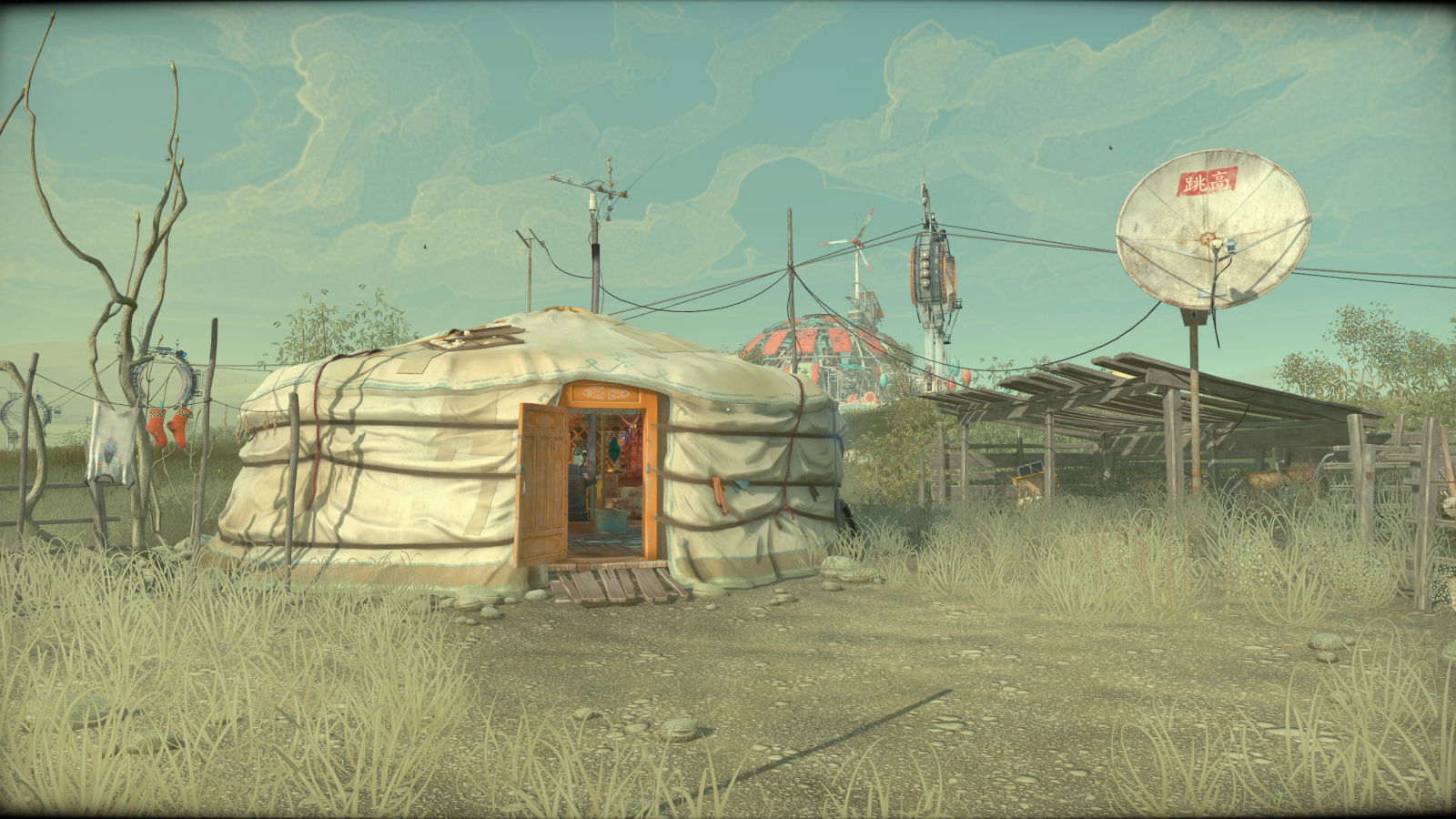 I "woke up" (whoever I was) with an amnesiac hangover inside a small Mongolian yurt, which is sort of a circular tent. Control was in first person with no body awareness. The level of detail in this tent was quite impressive. There was a ton of stuff to go through, picking up some things for my inventory. Left mouse click held an item in my hands at first, and a hotkey then put it away in my small inventory.