Read more

"Call of Juarez: Gunslinger"
Developer: Techland | Released: 2013 | Genre: FPS, Western
Finally I arrived at the third in this western series – the best of the trilogy.
This western FPS was significantly improved in most departments. The almost cel-shaded graphics and the sound effects were both outstanding, the dual and concentration modes refined even further, and it now sported an excellent level-up system. I lamented the loss of the anti-heroes of the first two games, but it was made up for by a charming tale of a new gunslinger meeting the legends of the Wild West.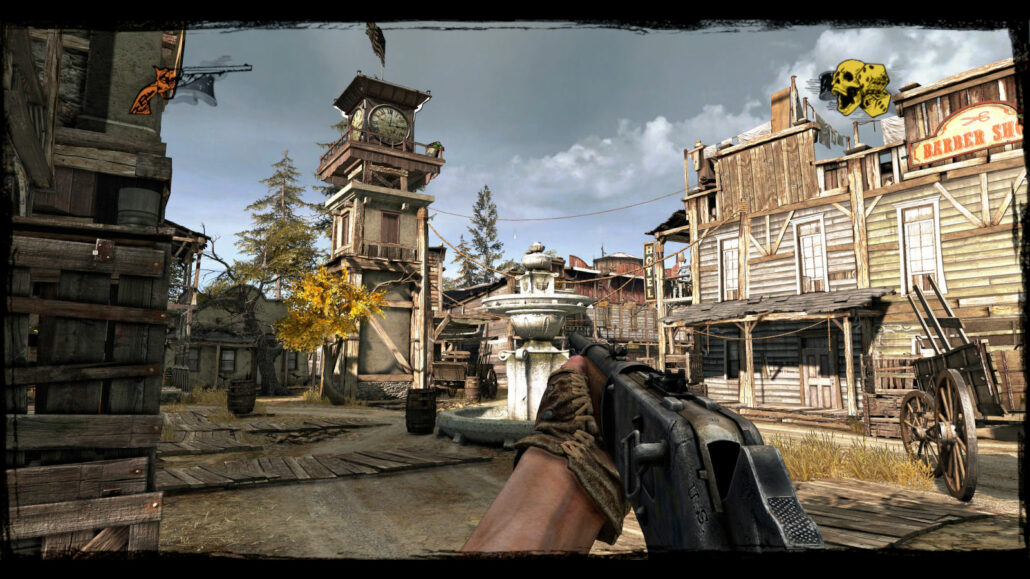 Stealth and jumping was dialed down even further, mostly focusing on pure shootouts. The cover system no longer glued me to the crates and wall corners, but I still found it to be an improvement on the second game. Objects used for cover were now always easy to see and usually in abundance, and the few shots I received (shown as bullet damage to the screen) was easily shaken off while reloading in cover.
Together with easily spotted enemies, this made the game easier in the beginning.