Read more

"The Turing Test"
Developer: Bulkhead Interactive | Released: 2016 | Genre: Puzzle, First Person
Another Portal clone. I really liked this one – it felt so polished. Objects could be lifted and rotated, but when you hit the same hotkey again, it was put back exactly as it was found – it wasn't just dropped to be shuffled around by gravity like in other games. Handles could be moved when holding down the mouse button and then moving the mouse. And the watching robot had a wonderful "Jeremy Irons" voice.
It all made for a great first impression.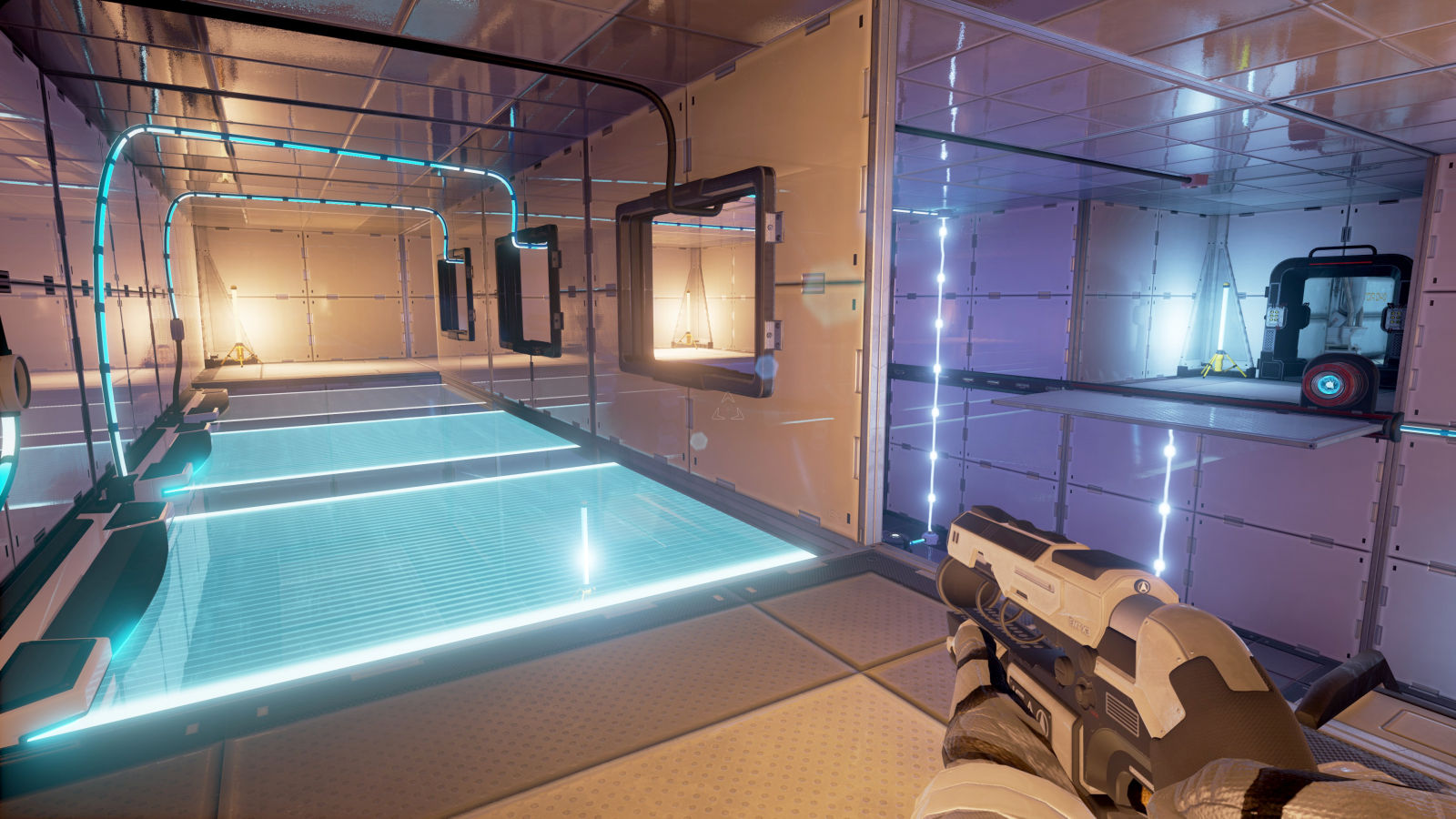 The actual gimmick was surprisingly unsophisticated. Instead of a gun with a magical superpower, I could merely suck or shoot energy spheres into large sockets. Sometimes also move a box with an energy sphere locked up inside. Both activated something, like a door, a bridge, a light laser – all the kind of stuff you usually find in these games. The puzzles were good and for the most part not too difficult.
At least up until the final two chapters where the bigger areas were dominating.