Read more

"Deadfall Adventures"
Developer: The Farm 51 | Released: 2013 | Genre: FPS, Adventure
This was an FPS from 2013 with puzzles to be solved by an ancestor of Alan Quatermain. It took place in 1938 in Egypt, Arctic and Mayan ruins, and usually together with Jennifer, a female partner. It was all very Indiana Jones. Together with waves of Nazis, it made it feel like Wolfenstein meets Tomb Raider.
It was also an unremarkable game in many ways, with a B-movie plot featuring cliché-riddled dialog and stereotypical characters. The fights were simple and predictable, but luckily also not quite as common as I expected. There were a lot of calm moments solving puzzles or finding treasures. The latter could upgrade my health, marksmanship or my flashlight, but it honestly didn't feel like it mattered much.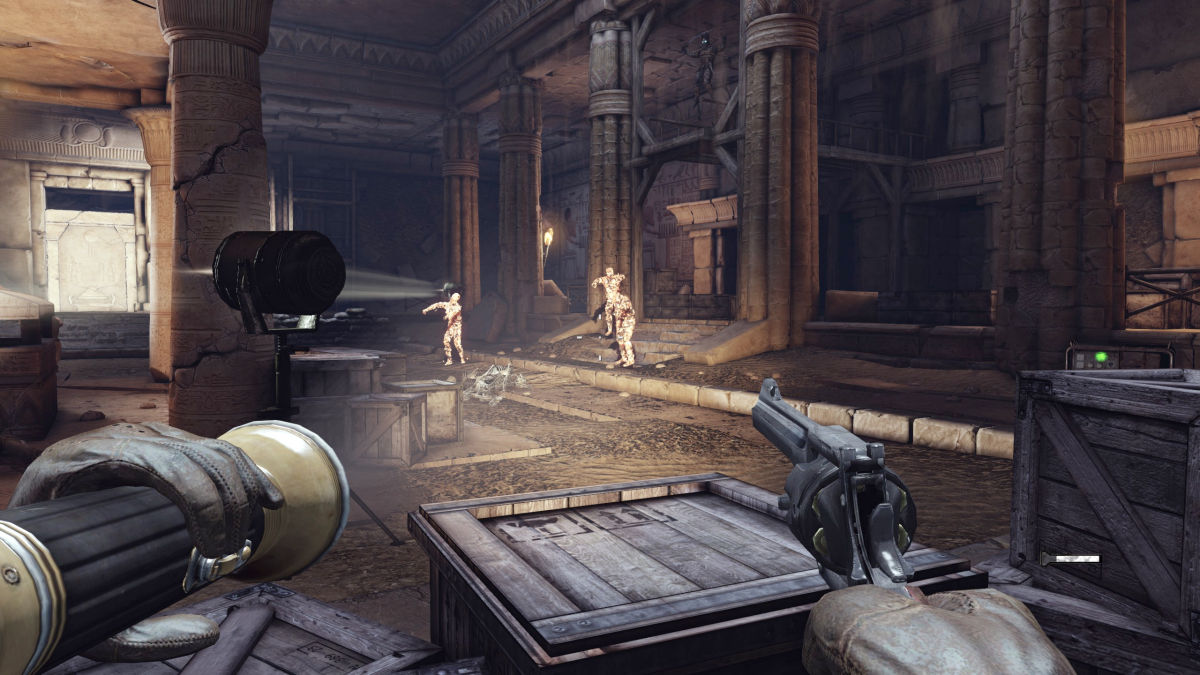 At the bottom line there were a lot of flaccid elements of this game to give it an equally mediocre score, but at least the level design was almost worth the price of admission. It wasn't phenomenal – get up close and some circles were octagons – but from a distance, the environments actually looked quite nice.
But the game design wasn't always solid. There were a lot of cutscenes without interaction for many levels, then about halfway through I suddenly had to hit keys and mouse buttons in what the game considered a typical QTE. That was late for this change of heart. Most puzzles were easy and took only seconds to solve through, but there were confusing exceptions where the solution was pretty obscure.
Same thing about finding the treasures for upgrading my abilities.